If you're not looking forward to retirement, you're doing something wrong. It's one of the best times of your life, thanks to all the freedom and independence you get from not working for a living anymore. You can pursue hobbies, travel the world, or just spend time with family and friends as you could never do before. Of course, to do all this, you need to choose the right spot to settle down for these idyllic years. 
There are plenty of cities and towns across the United States that seniors tend to flock to when it comes time to retire. Some of these locations, like a little place in New Jersey called Moorsetown, may not seem like a mecca for retires, but if you're on this page, you already know better. Here are five reasons why Moorestown, New Jersey is one of the best places to retire.
1. It's an Award-Winning Place to Retire
New Jersey sometimes gets a bad reputation, but there are plenty of places in the state that are absolutely gorgeous. Moorestown, located not far from the Pennsylvania border, is undeniably one of them. In fact, it's listed as one of the best places to live in the United States by Money magazine. It earned 1st place thanks to its green, suburban setting, and with a population of just over 20,000 people, it's neither too crowded that you'll get lost in it, nor too sparse that you'll feel isolated.
2. It's in the Best Location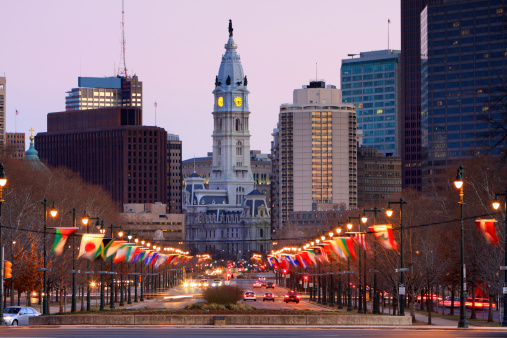 Are you still undecided on where to retire? Moorestown itself is a charming little suburb to live in. But there's also a wider world out there, and it's no good if your "perfect" retirement spot is so far away from everything else that it takes hours to get anywhere. Thankfully, you don't have to worry about that with Moorestown either, as it's technically a Philadelphia suburb despite its South Jersey connection. As one of the biggest international hubs on the East Coast, Philadelphia has everything you could possibly need or want, from shopping and entertainment to restaurants and cultural attractions like museums. And if you can't find it in Philly, Washington D.C. and New York City are a quick train ride or drive away.  
And yet, while Moorestown is considered a Philly suburb, it's not so close to the city that it suffers from any of that urban sprawl that some suburbs have. It's a major oasis of calm and quiet thanks to its status as a gated community. Green spaces and residential neighborhoods abound, never mind that I-295 is just minutes away. And yes, you can even go down to the boardwalk at Atlantic City if you want a change of pace or to catch a great show.
3. It's an Affordable Place to Retire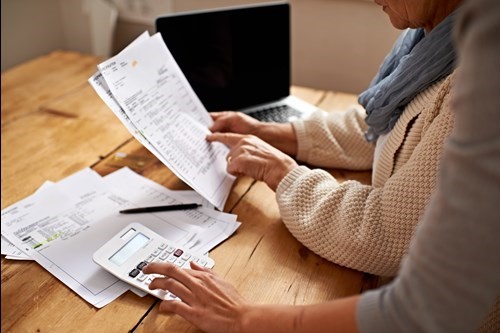 Sure, Moorestown is in a great location, but what about the cost of living there? Retirees often rely on a fixed income, so living in a place that's affordable is of major importance. Thankfully, Moorestown delivers on that front, too, thanks to a reasonable cost of living for the area. For context, Sperling's Best Places scores Jersey's cost of living as 120.4, while New York City is 187.2. Furthermore, the area is filled with wonderful and wonderfully affordable retirement communities like The Evergreens, well known for its gorgeous campus, spacious homes, and fantastic amenities for the cost.
4. It's A Peaceful, Safe Place to Live
Moorestown has even more going for it than just an affordable cost of living. It's also a peaceful and safe place to live, with an A+ grade from CrimeGrade.org, meaning only 2 percent of cities in the United States are safer. Plus, retirement communities like The Evergreens are gated, allowing even more protection (and peace and quiet).
5. It Has Some of the Best Weather

Moorestown is a great choice for any seniors who have the kinds of aches and pains that get worse when the weather acts up. It may get colder than your traditional southern retirement locations, but it's also less humid and has all four seasons. Plus, those seasons tend to be milder than other places — the summers aren't as hot as Florida or Arizona, the winters aren't as cold as Minnesota or Connecticut. In fact, Moorestown's average high temperatures in the winter are higher than average for the United States. It doesn't even get as much snowfall as you think, as it ranks 24th in the country for average snowfall rates. Less snow and warmer temperatures mean fewer episodes of aching joints disrupting your retirement, while still getting to indulge in the joys of fall and spring.
The Best Place to Retire
When it comes to retiring in Moorestown, there's plenty more than just five reasons. It's an ideal place to retire for so many reasons, and not just because of its location, its affordability, and its great weather. Even if you never previously considered a retirement home in New Jersey, Moorestown deserves a close, hard look – its beautiful, tree-lined streets and laid-back lifestyle might be just what you're looking for!
And click here to learn more about The Evergreens in Moorestown.