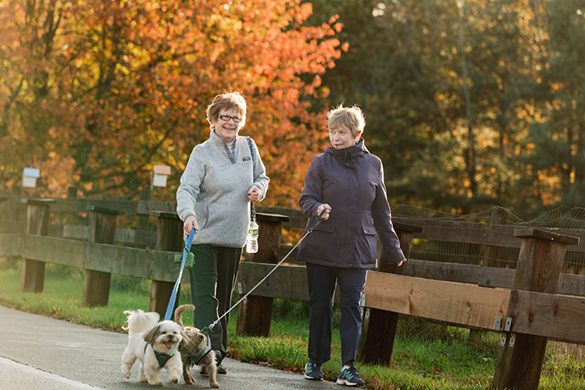 When it's nearing time to retire, that's likely the only thing on your mind. It doesn't matter if you're putting in the last few hours on the job or you're busy optimizing your investment portfolio to maximize your retirement income – when it's time to hang up your hat, you've got plenty to figure out. This includes choosing where to live in retirement. After all, you want to make sure you have plenty of opportunities to enjoy the retirement lifestyle you've always imagined.
Your retirement living ideal needs to live up to your lofty expectations. It needs to be in the perfect location – everything you need and want close at hand, an environment that you will enjoy living in, and a place that will leave you plenty of resources to enjoy your retirement for as king as possible. You need your retirement home to have the perfect balance of amenities. That's why you should look into retiring in Sykesville, Maryland, as it accounts for all the essential retirement community features and amenities.Here's what you need to know!
The Coolest Small Town Ever?

If you're looking for an idyllic little town to live out your retirement paradise fantasies, you can't go wrong with Sykesville. It's got a great small-town vibe thanks to its friendly residents, a multitude of green spaces, and an absolutely charming town center that will put you at ease. At the same time, it's not so crowded that you feel like you can't get to town because it's always snarled with traffic or thronged with people.
Sound too good to be true? You don't have to take our word for it. Sykesville was voted as 2016's "Coolest Small Town in America" by BudgetTravel.com, even in the face of some serious competition. It left its competitors in the dust, as the number-two entry was a full 20 points behind it in the ranking. If that's not a worthy seal of approval, we don't know what is.
Close By to So Many Amenities

Before we even get into the kinds of amenities you can find at a quality retirement community in Sykesville (and don't worry, we'll get there), we have to talk about how close this perfect little town is to some really major attractions. Many small towns can seem a little isolated, but Sykesville isn't one of them, though you would never suspect such a thing based on its looks. In fact, it's close to some of the biggest and most interesting cities in the world.
Sykesville is located just one short hour south of Washington, DC, which means it's easy as pie to travel to our nation's capital for a day trip or even overnight to enjoy everything the city has to offer. This includes the National Mall and all its fantastic museums. Meanwhile, Sykesville is even closer to Baltimore, one of the largest cities on the East Coast.
Retirement Communities Offer Even More Amenities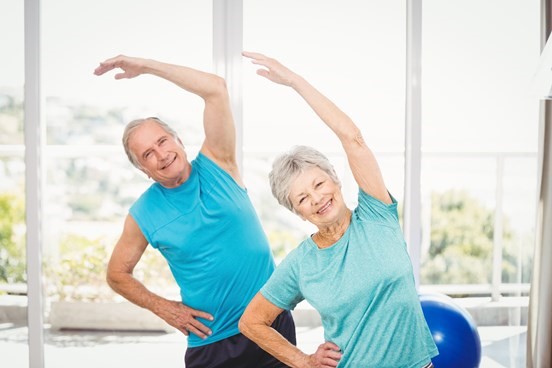 Having both Washington, DC and Baltimore so close to Sykesville means incredible opportunities just a stone's throw away. But at the same time, there's no reason to travel far to enjoy all the amenities on offer in your little slice of paradise. That's because of the types of features and amenities that local retirement communities offer to their residents! A Sykesville retirement community like Fairhaven, for example, has a nearly exhaustive list of things to do, see and enjoy. 
A quick glance at what Fairhaven has to offer is quite typical of what modern retirement communities provide when it comes to world-class amenities for their residents. Computer rooms, art studios, gardening areas, golf courses, aquatics and fitness centers complete with trainers and classes, cafés and other restaurants, and other opportunities to enjoy yourself abound. Many of these retirement communities, Fairhaven included, are pet friendly as well, so you can bring your favorite four-footed friend along for the ride!
Wonderful, Comfortable Accommodations
The amenities both in and around Sykesville are unquestionably superb. The town itself is picturesque and charming, so close to big-city life that you can get there easily but not so close that it's congested or crowded, and the amenities available at local retirement communities like Fairhaven are second-to-none. It's no surprise that seniors are flocking to the Sykesville area to enjoy retirement life there – and when they get there, there's even more to enjoy in the form of their living arrangements! 
Take a look at the types of residences available at Fairhaven, which again is a perfect example of what you can expect from the very best retirement communities in the Sykesville area. Apartment homes range from a perfect-for-one-person studio with an alcove ideal for those who spend most of their time out and about, to traditional one-bedroom units as well as one- and two-bedroom detached villas and cottages that can grow as large as 1,554 square feet, more than enough room to entertain or have family and friends come over and stay.  With all these choices there's a perfectly-sized, affordable living option for you!
The Best Retirement Community Amenities and More
Is it clear enough yet that Sykesville has all the best amenities that retirement living has to offer? A charming small town that's easily accessible to major cultural metropolitan centers, Sykesville gives you the types of amenities you just can't beat. From trips to our nation's capital and local shopping to great facilities and living accommodations at the region's world-class retirement communities, there's little that Sykesville can't offer seniors looking to retire in style.
Choosing the right place to retire is a major decision. You want to move to someplace that has everything you're looking for and nothing you're not; nobody wants to begin retirement somewhere and end up having to move because they chose the wrong place. With Sykesville, you don't have to worry about that. Come enjoy the amazing amenities in this fantastic gem of a retirement community!
Learn if Fairhaven in Sykesville is an ideal retirement destination for you.