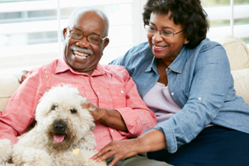 Located about halfway between Baltimore and Frederick, Sykesville is off Maryland's beaten path by a good margin. Far enough from Interstate 70 to be out of the way but still close enough for most people's travel needs, the quaint little town of just a bit over 4,400 residents is one of the most comfortable places to retire anywhere.
We're not just talking about the weather, either; Sykesville has a lot going for it, especially if you're looking for ways to stretch that retirement income. The truth is that inexpensive retirement living abounds in Sykesville, and you've found the right article for learning more.
Above-Average Cost of Living Savings
Let's start with a top-level view: the average cost of living in Maryland. According to statistical data, Maryland is slightly above average when it comes to how expensive it is to live in comparison to other states in the country. If you already live here, you're already familiar with this. It's not part of your decision, because it's already factored into your lifestyle. But use it to your advantage. Certain retirement communities such as Continuing Care Retirement Communities set one price at the beginning and don't, for example, increase that cost simply because you may start needing a higher level of healthcare at some point. That means you can sell your home, invest the proceeds into a relatively inexpensive retirement community, and then be financially secure for the rest of your life.
Going It Alone Isn't Always Best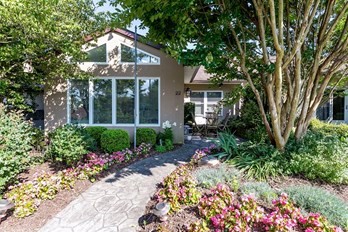 Retirement should be a time of peace and quiet, in a place that's as restful as you need it to be and without any of the anxieties you faced during your working days. Yet affordability is one of those anxieties that doesn't go away once you retire; if nothing else, it replaces many of your old ones instead.
Moving to a well-priced neighborhood like Sykesville is just part of the equation. You also need to have an easily accessible support structure as well. Buying an affordable home in a nice neighborhood is great, but if you don't know your neighbors and you're responsible for the upkeep of your home, even a modestly-sized house is going to be a drain on your resources to keep it in good shape. This is why the whole do-it-yourself retirement thing isn't always the best choice, especially if you're looking for inexpensive retirement options. Retirement communities  solve this problem by taking over all maintenance responsibilities. You're also surrounded by the ultimate support group — your fellow retirees!
The Financial Benefits of Retirement Communities
We've been talking a lot about retirement communities in this article for good reason: they are an excellent value for any retirees looking to stay active and socially engaged while in a comfortable living environment. They offer a wealth of activities, such as paining and language classes, fitness centers and pools, excursions, and more. There is always something to do, and someone to do it with. There are often multiple dining opportunities, proximity to shopping and golf courses, gardening centers, and other great opportunities to interact and stay busy. The fees also include everything you'd pay for home maintenance, from lawn care and snow removal to internet, TV, trash removal, the aforementioned pool, and more. Plus, with a CCRC like Acts, healthcare is also included. If for any reason you begin needing a higher level of care, or even to move into assisted living or skilled nursing, you do so within the same campus, surrounded by the same friends, for the same cost.
Save Your Pennies in Sykesville With a Retirement Community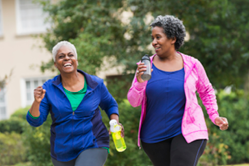 Sykesville has so much to offer retirees. Gorgeous landscapes; peaceful seclusion when you want it yet close proximity to major metropolitan areas like Baltimore, Washington, DC, and even Philadelphia when you're ready for more excitement; and affordable living options that ensure you are socially, financially, and health-wise secure for your future.
There are great real estate options, great 55+ community options, but we believe the best bang for your book is in a Continuing Care Retirement Community, where you have a busy social life, busy activity schedules, great dining, beautiful surroundings, and the peace of mind of knowing that if you ever need more health care, you've already got it covered.
Learn more about inexpensive retirement options at our Sykesville community — Fairhaven. Details and a free information kit with pricing are available here.