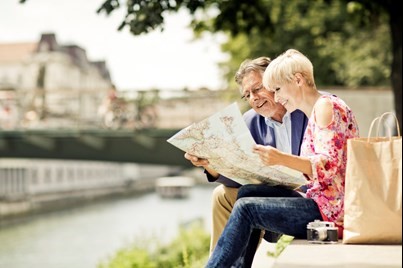 Just 20 miles to the west of Baltimore and 40 miles to the north of Washington, DC, the sleepy little town of Sykesville, Maryland isn't actually so sleepy. It's a vibrant community that's attracted lots of attention in recent years as one of the most ideal places to live, especially for retirees. In fact, it even won Budget Travel's Coolest Place To Live Award in 2016 because of its unique combination of circumstances. 
If you're eyeing Sykesville as a possible landing point for your retirement, but are wondering if there will be enough at your preferred retirement community to keep you busy, we're here to remove any concerns. This wonderful little town, and its retirement communities like Fairhaven, are jam-packed with things to do and see. In other words: if you're looking for exciting retirement hobby ideas to explore, Sykesville is where it's at! Here's what you need to know. 
A Loaded Town and Environment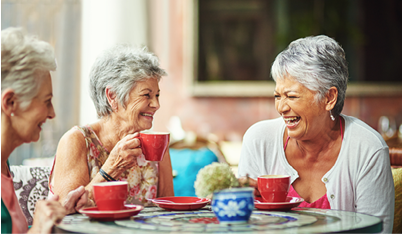 Sykesville is one of the greenest and most lush regions in the country. If you're an outdoorsy type, you'll be right at ease in any of its many parks, not to mention the Hugg-Thomas Wildlife Management Area, a massive nature preserve right across the South Branch Patapsco River. Hikers, bird-watchers, nature photographers, and any other outdoor hobbyists will have a fantastic time enjoying the bounties of their neighborhood. 
Of course, that's not to say downtown Sykesville doesn't have its fair share of hobbyist draws as well. With a town that's steeped in American history, there are a number of great attractions, such as the Sykesville Gate House Museum of History and a historic schoolhouse that, while once only taught Black children, has since been opened to the public. There's even a miniature 12-gauge train big enough to ride if you're looking to enjoy your model train hobby with the grandkids! 
Hobby Time – Right at Your Doorstep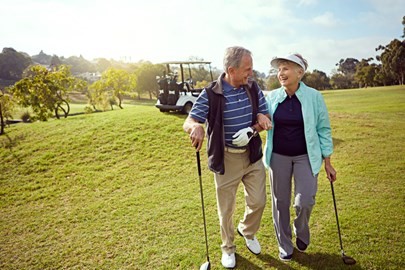 Don't want to head into town? We get it – sometimes you just want to stay close to home. But that doesn't mean you have to give up on practicing your hobbies or even learning new ones! That's because independent living retirement communities in the area have incredibly robust amenities for you to enjoy, and these include fantastic and entertaining arts, crafts, and other hobby opportunities!  
In fact, Fairhaven has some of the most incredible retirement hobby amenities you'll ever find, in Sykesville or anywhere else. This community boasts an art studio, a woodworking shop, a 3-hole, 3-par golf course, shuffleboard courts, outdoor gardening areas, a game/billiard room, a library with a reading room, and a performing arts center. Art and music appreciation classes are held regularly. If your hobby is physical fitness, Fairhaven has you covered as well thanks to its full fitness center, indoor swimming pool, and on-site fitness trainers as well. Talk about never running out of things to do – this retirement community offers everything you could ever need to keep you busy honing an old hobby or learning a new one. 
Every Hobby You Can Think Of, All Just a Short Trip Away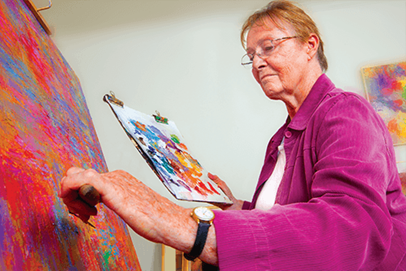 Finally, there's an important point we have to make about Sykesville – its geographical location works to your advantage if you're just about any sort of hobbyist. Yes, Sykesville is a quaint little place to live where you can get away from the hustle and bustle of the world, but it's also so conveniently close to both Baltimore and Washington, DC – two of the biggest and most cosmopolitan cities in the country. Both of these cities are absolutely loaded with the types of experiences that will keep you entertained for years! 
Do you enjoy American history? Are you a fine art buff? Like to have unique and upscale culinary experiences? Can't get enough of live entertainment? Or do you just want to enjoy some time at the beach while you lean back and fly a kite? Sykesville's location makes this perfect. By car, Washington, DC is just over an hour away, while you can get to Baltimore in close to 40 minutes. You would never suspect it, looking at the suburban utopia that is Sykesville, but you have the best of the best of everything at your fingertips right around the corner! 
The Best of Both Worlds

Let's face it: when it comes to enjoying a full list of retirement hobbies, Sykesville, Maryland has it all. It's especially fantastic for anyone looking to fill their time by pursuing hobbies and activities of all types. Whether it's learning to paint or draw, trying your hand at woodworking or gardening, working on your golf handicap, or enjoying a good workout, you can access these activities right from the comfort of your retirement community. Looking to enjoy the great outdoors so you can work on your nature photography or get better at identifying birdcalls? Sykesville's local green spaces are perfect, just as their history museums and other historic buildings help keep history buffs fascinated. 
Still not enough for you? How does being a stone's throw from some of the biggest and most vibrant cities in the Mid-Atlantic region make you feel? From DC to Baltimore and beyond, everything these cities have to offer is right at your fingertips. You could spend an entire overnight trip exploring the museums along the National Mall in our nation's capital and never run out of incredible things to see, learn, and experience. All of this, and much more, makes Sykesville the perfect place to put down roots and enjoy your hobbies during your retirement.  
If you're ready to learn more about the exciting opportunities Fairhaven has to offer, explore this top-tier community now.