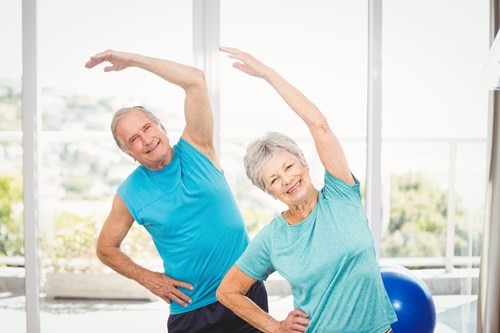 A beautiful town on the eastern shore of Maryland, Easton has its roots in Colonial America and has been a flourishing community for quite literally hundreds of years. Located just about an hour and a half from both Baltimore and Washington DC, it's on the quieter, greener side of the Chesapeake Bay, where life comes a little bit more slowly without all the hustle and bustle of the big city.
At the same time, Easton's got enough of everything you need that you don't have to trek out too often. Whether it's shopping, entertainment, or even medical care, Easton has more than enough to cover your needs. Taken altogether, it makes this gorgeous Maryland town a popular retirement location – especially since Bayleigh Chase, a member of Acts Retirement-Life Communities, has the types of retirement community features and amenities you won't believe. Here's a little taste of some of the best of what Easton-area retirement communities have to offer.
No End of Housing Options in Sight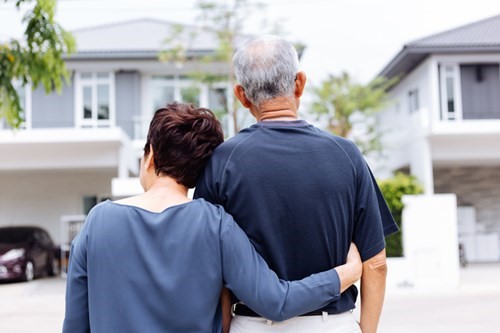 First and foremost at Bayleigh Chase there is a wide selection of housing options to fit your exact preference. Do you want the true independent lifestyle in a picturesque neighborhood? Consider a cottage or villa, complete with terraces, garages, dens, and even sunrooms, at sizes of up to 3,000 square feet. Would you prefer to be closer to the action? Opt for an apartment instead, close to dining options and all the many varied social activities available. You can choose one with extra space for houseguests or a home office, or make the most of your retirement dollars by saving costs and opting for a 1-bedroom that is also less to maintain. For those who intend to spend most of their time engaging in activities or for mobility or other worries want as little space as possible, you can go as small as 525 square feet. The point is that the full spectrum is available to you, from 1-bedroom apartment to spacious villa, and you can also always switch if health needs require a change. That's one of the benefits of Acts Life Care, which we'll get into in a bit.
Fun and Games are Always Right Around the Corner
The independent living communities of yesteryear can't hold a candle to the kind of entertainment options available to residents today. The list of retirement community amenities is truly expansive, and it starts with a fully-equipped resort-style clubhouse that serves as a community center. You'll feel like you're on vacation every day when you first stop in the fitness center for a class led by a fitness instructor, followed by a trip to the beauty salon and a lovely meal, prepared by professional chefs in your choice of casual or formal settings.
After that it might be time to catch a show at the performing arts center, check out a book at the library and included reading room or get back to nature in a gardening area. Maybe a trip to the chapel for a quick chat with the chaplain before heading to a guest apartment to welcome visiting family or a stop at the engagement coordinator to see what sort of activities are planned for the coming week? The choice is yours, and will feel like you're living your retirement on a cruise ship, without the water (unless you mean the pool).
Stepping Out is Just As Easy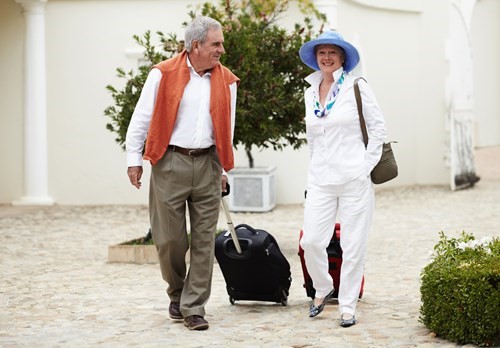 Life in an independent living community is peachy keen, and our retirement community has plenty of features and amenities to keep you busy, but it's nice to get out and see the town, too. That's why Bayleigh Chase offers transportation to many of the most popular locations nearby for anyone that would like a ride. Want to get some shopping in? Maybe a quick trip to the doctor's office for a check-up or pick up a prescription or two? It's all available — transportation without the hassle of actually driving.
It's not just local trip that you can do, either – you have the option of joining social groups to visit nearby attractions and cities. With our nation's capital just an hour and a half away, it's easy to spend time in Washington, DC, for example, taking in the sights on the National Mall and leisurely enjoying all the different Smithsonian exhibits. You'll never have to worry about a lack of activities or social and cultural events!
Help When It's Needed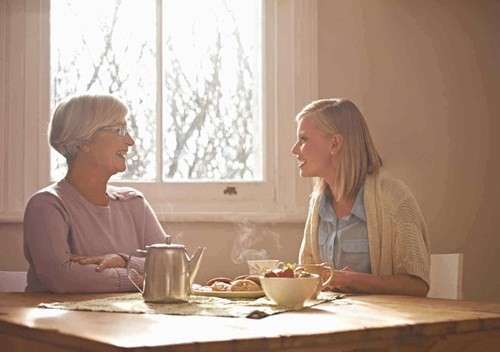 Finally, the staff at Bayleigh Chase knows that sometimes you might need a helping hand. That's why Bayleigh Chase and all Acts communities offer a full range of helpful services right in your apartment, villa, or cottage. In-unit washers and dryers are standard, and available housekeeping services make it easy to keep your place looking spic and span if you don't have the time or energy to do it yourself.
Bayleigh Chase is a CCRC (continuing care retirement community), which means we also have many of your medical needs covered. From rehab after a hospital stay to full on skilled nursing care, should you ever need a higher level of health treatment, we've got you covered, literally — it's already in your entrance fee and existing monthly fee. You get to receive treatment on the same campus, for no change to your current expenses. Talk about a powerful amenity!
Retiring 
i
n Comfort the Easton Way
We all deserve our own version of leisure time after decades of jumping to someone else's tune at work. Choosing to retire in Easton, Maryland offers you some of the best senior community amenities anywhere, letting you truly relax and retire in comfort. From easy access to town as well as the Baltimore/DC metro area and the vast choice of living accommodations, to the seemingly never-ending ways to be entertained in a resort-like atmosphere, Bayleigh Chase in Easton is the perfect place to kick up your feet and relax.