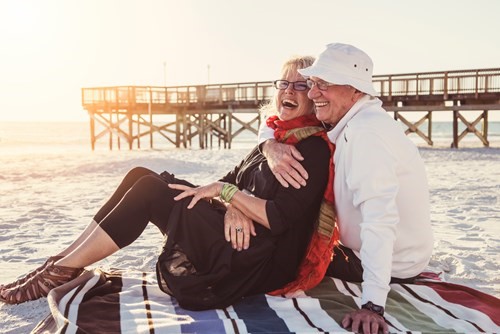 You've heard it likely you're entirely life, that Boca Raton is a haven for retirees. And it's true — the year-round warm weather and generous tax policies lead many retirees to enjoy their golden years in this lovely Florida town. But retiring to the Sunshine State is about more than soaking in the sun and stretching your savings. It's also about doing. There is so much to do in Boca Raton, so many engaging retirement hobbies to explore. Read on to learn about some of the best hobby ideas for the newly retired.
Boca Raton Retirement Hobbies List
Beach-
r
elated Hobbies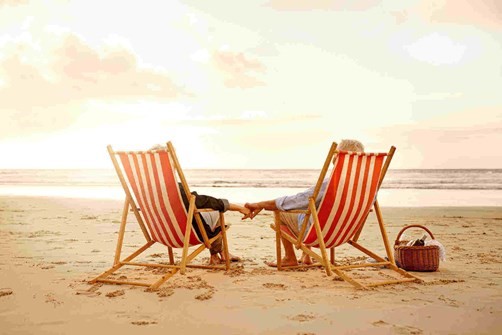 We had to start with the most obvious. After all, what's a discussion of Boca-based activities without reference to the area's most abundant natural resources: sun and sand. Whether you like swimming, boating, or simply lying on the beach and relaxing under the warm sun, Boca's got a beach for you!
There are additional beach or beach-adjacent activities of all kinds to enjoy in Boca Raton. From having a picnic on the boardwalk at Red Reef Park, to enjoying one of the many fantastic fishing opportunities thanks to the area's natural rocky inlets and many fishing boat charter services, to taking a sunset stroll with the sand between your toes, Boca has has you covered when it comes to sand and surf.
Crafts and 
Building
When you aren't sunning yourself in the year-round splendor of nature, perhaps you can keep cool in an air conditioned crafting room. It's there that you could knit or crochet some clothes for the grandkids, or build a scale model replica of the classic muscle car you drove as a teenager, or construct a flower box for outside your window.
Crafts and building are some of the most popular hobby ideas for new retirees (just look at all the craft stores in the area!). St. Andrews Estates and other Boca retirement communities bring the craft stores to you with fully stocked craft and woodworking rooms. You can spend more time enjoying an existing hobby, or take classes to learn how to use your hands in a way you've always wanted but never had time to learn. Make scrapbooks from when your kids were actual kids, make an extra side table for your living room, or absolutely anything else — you have all the time and freedom in the world to be as creative as you want.
Painting, Drawing, and Sculpting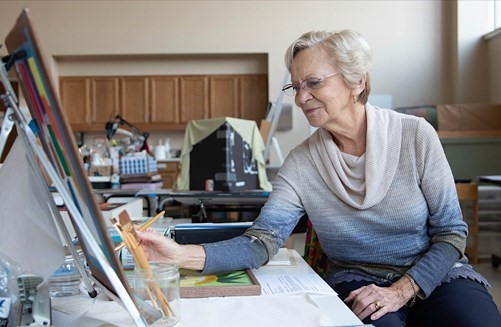 Speaking of creativity, flexing creative muscles is always a popular choice when it comes to retirement hobbies. Another way to keep cool is to spend time pursuing the visual arts, either working through your own project, or taking classes on anything from painting to sculpting. You can try your hand at watercolors, make some sketches, shape a lovely vase into existence, or commission a fountain for the entrance of the community! You're limited only by what you can see in your imagination.
St. Andrews of course has an art room and art classes, but Boca also gives you the opportunity to get out into the community if you so choose. There are several places where you can get lessons in the craft, such as the Burlini Studio of the Arts and the Boca Raton Museum of Art. Or, if you're looking for a more fun and relaxing way to spend your time with paint and brush, Pinot's Palette offers paint-and-sip events where you can enjoy a nice glass of beer or wine while painting with friends, perfect for a stress-free evening. Because who says fine art and drinking don't go together?
Photography
All you need to enjoy a retirement hobby like photography is a good camera, a good eye, and a great place to take shots. We can't help you with the camera and the eye, but Boca Raton does offer a fantastic array of locals to take pictures!
You can get up early and snap a few shots of the sunrise from one of the region's picturesque beaches, find opportunities to capture gorgeous natural wildlife in their natural habitat at parks like the nearby Pondhawk Natural Area, and study the crowds at fantastically inspiring urban areas with striking architecture, such as the Minzer Park shopping center with its Spanish Revivalist architectural style. That doesn't even take into account all the lovely subjects you have in the form of your friends and neighbors! It's easy to get those photography juices flowing in Boca with such a breathtaking backdrop.
Golf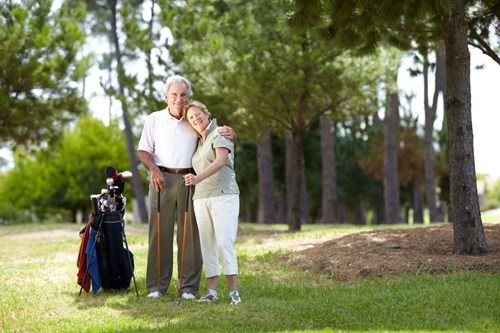 One of the most popular retirement hobbies on our list is golf. Because let's be real: many older adults choose to retire to Boca specifically for this one particular hobby. In face, who doesn't like a nice round of golf now and again? The area around St. Andrews has some of the most world-renowned golf courses anywhere. From public locations such as the Boca Raton Municipal Golf Course to members-only spots like the Boca Greens Country Club, there are unparalleled opportunities to, as the old saying goes, spoil a good walk. This also includes places to take lessons if you're looking to learn for the first time or even take a few strokes off your game.
Cultural Events
Yes, enjoying the culture of a region can be a hobby too! Whether you enjoy music, theater, or gazing at masterful pieces of art, there are plenty of opportunities to enjoy the cultural gifts that Boca Raton brings to the table. We've already mentioned the Boca Raton Museum of Art, but there's plenty more.
Got the grandkids with you? Take them to the Boca Raton Children's Museum! Looking for some live theater? The Wick Theatre hosts star-studded Broadway shows on tour. On the hunt for live music of all stripes? The Mizner Park Amphitheater has you covered. You can be as engrossed in the arts as you want.
The Final Word on Enjoying 
Retirement Hobbies
 in Boca Raton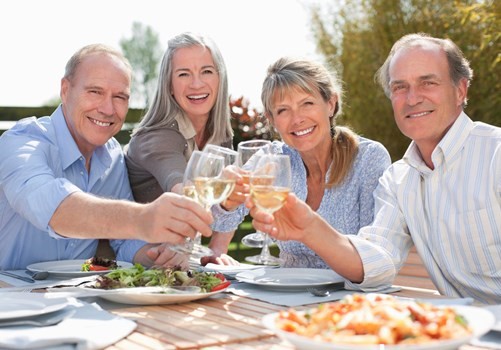 This isn't an exhaustive retirement hobbies list, of course; there's simply too many things to do and too many places to go in Boca and environs to list here! These have just been a few great ideas and resources for enjoying your retirement years in Boca Raton by picking up a hobby and running with it. You're bound to find even more fun and interesting things if you put your mind to it, depending on your tastes.
Remember: retirement is all about enjoying yourself to the fullest, as you've finally got the time and the opportunity to do all those things you never had a chance to while you were busy working for a living. This is your reward for a life well lived, and Boca is the best place to enjoy that reward. So get out there and enjoy everything the beautiful city of Boca Raton has to offer for you and your choice of retirement hobby (or hobbies)!