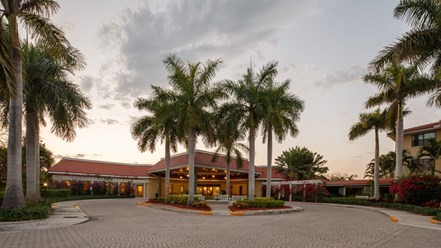 When it comes to the hottest (meaning most popular) states for retirement, Florida has been topping the list for decades. Warm, sunny, with plenty of economic advantages for anyone looking to retire, Florida has it all
There are of course plenty of great cities in the Sunshine State that have burgeoning populations of retirees, but perhaps the hottest (meaning most popular) is Boca Raton. Without a doubt, "Boca" as it's known to locals occupies some truly prime Atlantic coastline. Far enough from Miami to provide you peace and quiet but close enough for a night on the town, Boca Raton has it all, as long as you can afford it! So, let's get into it: do you have enough money to retire to the golden years utopia of Boca Raton?
How Much Is Enough to Afford Retirement in Boca Raton?
Florida in general is close to average when it comes to cost of living. However, in more ways than one, Boca is not your average Floridian city. Filled with charm, bursting with retirement activities, featuring nearly unending access to gorgeous beach front, it should come as no surprise that with increased interest in living in Boca comes an increased cost of living. According to Sperling's Best Places, Florida in general has an overall cost rating of 102.8, which is just a tiny bit above average for the nation. Meanwhile, Boca comes in at 121.0.
What does this mean for you, exactly? No reason to sugarcoat it, this means the enhanced way of life in Boca will cost you. The question is whether you can afford that extra cost, and if it's worth it. Keep in mind that we are comparing Boca Raton to the state of Florida itself. If you are relocating from another state, you may already be experiencing a similar or even higher cost of living. Consider New York City by way of comparison: Manhattan rates at 187 compared to Boca's 121. Is it any wonder why Boca is such a popular retirement location for New Yorkers? Plus, if you move to Boca, you may need less budget reserved for travel. You'll already be in a paradise, surrounded by water activities, golf clubs, and more. If you put your retirement budget into living in Boca Raton, especially into a Continuing Care Retirement Community (CCRC) like St. Andrews Estates, you'll be moving into a home that looks and feels like a resort, with access to incredible amenities.
So, How Do I Know If I Have Enough to Retire?
If you're asking yourself, "how do I know if I have enough to retire to Boca?" the answer isn't simple. It depends on a number of factors. Yes, where you're moving from is a major determinant, as shown above, but there are other considerations as well. Let's walk through some of them now.
Resources
First and foremost, how much in the way of resources you have access to is obviously important. Retirement means no longer drawing a steady paycheck, but if you've invested wisely over the decades leading up to your retirement, you likely have resources that exceed a Social Security check, which will be vital. Savings from stocks, bonds, 401(k)s, pensions, income properties, and the like all play a role. The more diverse and diversified your savings are, the better you'll be able to afford your leisurely Boca retirement.
Living Arrangements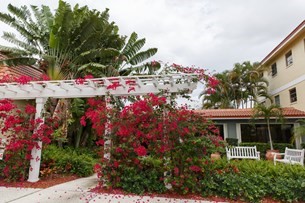 Real estate can be a major cost factor when it comes to retirement. Property markets being what they are, it's likely to be the largest retirement investment you'll make. According to Zillow, median home prices in Boca Raton are around $350,000. This isn't as daunting as it might sound if you have equity in an existing property, which is something you're likely to have as someone who's approaching retirement. If you do relocate, the sale of your existing property can help finance your new Boca lifestyle.
Of course, the kind of home you settle into also plays a role as far as continuing expenses. A traditional detached home on a piece of private property will require upkeep and maintenance, and while you'll rarely need heat living in Boca you will most certainly need air conditioning. Other utilities and costs also need to be taken into account. That's why we recommend a CCRC like St. Andrews Estates. Your utilities, upkeep, and other expenses are covered; pool and grounds are meticulously maintained for you; activities, classes, hobbies, excursions, fine dining, and other amenities are also included; plus should you ever need a higher level of health care, that is also already covered, and you get to remain within the same gorgeous campus with the same group of friends. 
Other Considerations
Your resources and living arrangements are important cost factors when it comes to retiring to Boca, but there are some other considerations to think about as well. Many of these are related to your standard of living and how much you desire to adapt it to your new retirement life. If you plan on taking lots of trips and vacations in your retirement and enjoy the best life has to offer, you're naturally going to need the resources to do so; this could interfere with your ability to afford living in Boca (or anywhere else for that matter!).
Meanwhile, even if you're willing to live a more simple life, you need to leave some space for enjoyment. Being able to spend time with friends and family, pursue new hobbies, or enjoy the occasional night out on the town is what retirement is all about. Does this mean you need to sometimes undergo a delicate balancing act with your living expenses? Certainly. Does it mean that you can't enjoy all that retirement life has on offer for you, or that you have to choose someplace other than Boca to do it in? Not at all!
Retiring in Style to Boca Raton
Boca is a great city for retirees for so many different reasons. While it's possible to be less expensive than where you're living now, it more importantly grants you access to some of the most pristine, sunniest, and gorgeous beaches in the world, while remaining close enough to major metropolitan centers like Miami to visit without being swamped by city life. It is the ideal retirement destination.
Of course, determining how much you will need to retire can be difficult. What this article tried to demonstrate is that it's really about the balance — is living in Boca worth the expense? We think it is, but you'll likely want to speak with a qualified retirement savings advisor. Above all, we hope that your retirement life is what you always envisioned it to be!