Looking forward to retirement, aren't you? And why not, considering all the hard work you've put in over the years – isn't it time to kick back and take it easy? No more work responsibilities! Time to do whatever you like! That is, after you decide where you're going to live.
You may very well be thinking of following what so many have done before and retiring to Boca Raton, Florida, and we're here to tell you that's a great idea. Of course, you may have heard a myth or two about Boca retirement life, and we want you to have all the information before making a decision as important as where you want to spend your retirement years.
So, let's dive into the retirement myths and realities of living in Boca Raton.
Myth: Boca Raton is too Expensive
This is one retirement myth that pops up all the time, and we understand why. You need to keep an eye on your cost of living to ensure your savings last as long as possible. And with Boca being so popular, you wouldn't be out of line in thinking that its popularity has ballooned its cost of living to the upper echelons of luxury expense. But that simply isn't true, and here's why.
Florida as a whole remains an affordable place to live, and Boca isn't much higher. Sperling's Best Places rates the cost of living as an overall score of 121. To put that in context, New York City is 187 and San Francisco is a whopping 269.
What's more, when you move into a Continuing Care Retirement Community such as St. Andrews Estates, the community itself offers much of everything you need, for the included costs. We're talking fine dining, non-stop activities and events, free classes to feed your hobbies, excursions, pools and fitness centers, and so much more. This is why Boca Raton retirement living isn't just enviable — it's achievable!
Myth: You're Packed in Like Sardines in Boca Raton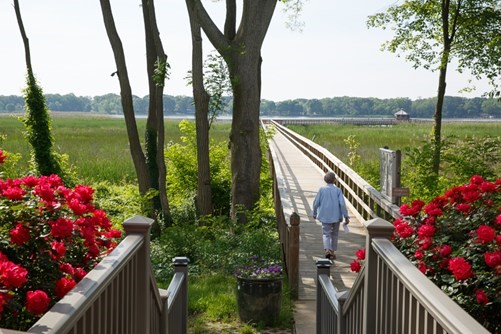 Another common myth is that literally every retiree on the planet has moved to Boca, so you're going to be jammed into giant apartment complexes with barely any space to breathe.
Nope.
St. Andrews Estates is actually renowned for its oasis-like atmosphere, starkly different from the shopping mall-type environments found elsewhere in the area. Luscious grounds, inspiring views, and plenty of room to enjoy your freedom and openness. You can treat yourself to a spacious cottage or villa, or opt for an apartment, but whichever you choose, you'll never come close to feeling like you've been packed in.
You can learn more by watching this helpful video:
Myth: Boca is Too Loud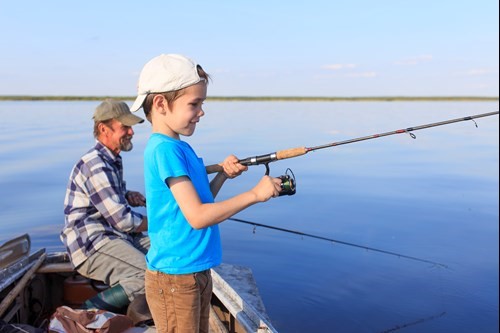 Looks like Pinocchio's back telling fibs again. Somehow people think that because of its proximity to Fort Lauderdale and Miami, Boca Raton is another party town. As if meringue music blares all night and fireworks blast from dusk till dawn. It's time for a reality check: Boca wouldn't be the retirement haven it is if retirees were annoyed by living there.
Leisure and relaxation opportunities abound. Think Boca's world-famous beaches and stellar fishing spots. Think museums and other recreational activities. Think golf! And while you're thinking all those things, don't forget all the on-site amenities at St. Andrews, such as pools, walking trails, a beauty salon, and so much more.
Myth: Good Luck Finding Quality Medical Care in Boca
Have you heard this retirement myth before? Boca is full of medical quacks looking to take advantage of retirees? It couldn't be more wrong, and it's incredibly insensitive to the caring and committed healthcare professionals who have devoted their lives to helping others.
Boca is swarming with first-class medical facilities. More than 2,000 doctors call it home! And it even boasts the headquarters for Cancer Treatments Centers of America. Plus, as a resident of St. Andrews Estates, your entrance fee and monthly fee entitle you to top-rated healthcare right on campus. Even if at some point you need to move to assisted living or skilled nursing care, it's already covered.
Myth: Florida Weather is Gross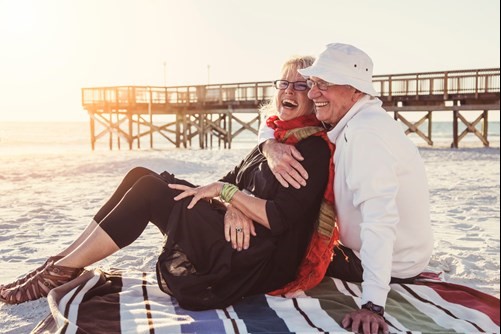 When it comes to the weather, we know what you're thinking. Sweaty, muggy, oppressively hot, humid. Gross. Right? Well, we're not going to lie – summer in Florida can be rough sometimes, and we do need to address hurricane season. But here's the good news: St. Andrews is built with protection in mind, ready to protect you (and your family if necessary) from the harshest storms. Plus, unlike some other regions of the United States, Boca Raton actually offers some of the most stable weather you'll find anywhere. Lots of sunshine and with low temperatures that barely dip below 60 on even the chilliest days of the year, Boca is great for anyone who can't stand the cold. The snowbirds come to roost in Boca Raton every winter for a reason, after all! If you want to be wearing shorts and sunglasses while everyone else in the country is shoveling out from six feet of snow, Boca is the best.
Boca Raton's Retirement Myths and Realities
By now you should see that there's a reason Boca is such a popular retirement destination. It really is the perfect place to live your dream retirement. Comfortable, affordable, with ideal weather most of the time, and immediate access to healthcare if needed. You've been thinking about moving to Boca, and that is the exact right decision to make. You've earned it!