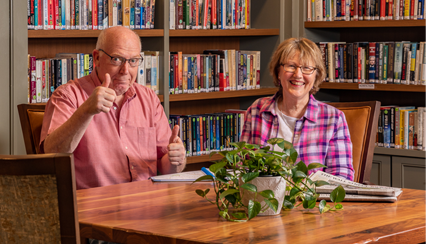 With inflation hitting our nation, record-high rent prices and a hot housing market that's nearing its peak - now is arguably the very best time to move into a continuing care retirement community. In fact, waiting can cost you serious money.
Yes, this current economic landscape – a volatile stock market, rising prices at the gas pump and the grocery store - is worrisome for many. The silver lining is that it's the perfect time to take the leap, cash in on your home, and invest in your future wellbeing.  
This housing boom is not expected to last. According to Ralph McLaughlin, chief economics of a real estate analytics company recently interviewed by Fortune magazine, "The red-hot housing market's days are numbered… rising mortgage rates and inventory are sure to cool what has been an unprecedented time for the U.S. housing market." The Federal Reserve is raising mortgage rates to tap the breaks on inflation, which will ultimately slow down the housing boom, as higher rates price out many would-be buyers.
"For me it was the optimum time to sell my house, and just the peace of mind knowing that I'll be taken care of, no matter what happens with inflation, I will be okay," said Diane Brown, who made the decision to move into Buckingham's Choice in Adamstown, Maryland, after her husband passed away.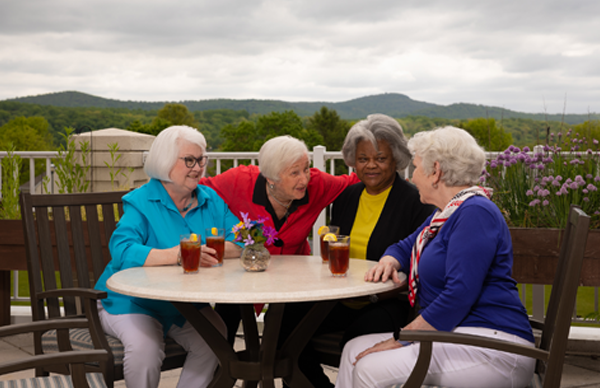 My home sold for more than I thought it would - full asking price and cash - with a closing date within 30 days, it was a no-brainer. It worked out perfectly for me," she said.
"We got six offers over $500,000 from our asking price," said Sue Sheppard, a resident of Bayleigh Chase, an Acts community in Easton, Maryland. She and her husband moved from Wilmington, North Carolina, in December after looking at 15 other retirement communities. "It's unbelievable how many people offered to pay in cash. People should be encouraged with the interest rates going up to sell. The market is still strong but that can change on a dime."
Selling now – not later – will ensure you get the most money from your home. There are several options after downsizing, but the smarter investment would be to skip the rentals and 50-and-over communities. Renting prices are at an astounding all-time high and continue to climb. Booming cities in the southeast have seen rental increases up to 39 percent from last year!
Instead of wasting money on home maintenance, or rent prices, people who move to a continuing care retirement community make a wiser decision – they chose to invest their hard-earned dollars on an active lifestyle in a resort-like community, with opportunities to live better for years, without worries about inflation or other financial stress. How's that? They set up their future by prepaying for access to a full spectrum of care – assisted living and skilled nursing if it's ever needed down the road. Using today's dollars for tomorrow's care, part of which is tax deductible, is a smarter investment. No other 50-and-older rental will give you money back each year!
In these unpredictable times, the best place to retire is at a senior living community with predictable, reliable rates that do not change solely based on level of care. Consumer inflation spiked another 8 percent in April, higher than expectations, and nearing its highest level in 40 years. The surging cost of living is beyond our control but living at a continuing care retirement community protects your nest egg, and your children, from anxiety over the rising costs of healthcare. That extra money saved each year is better spent on dream vacations, online shopping, and spoiling the grandchildren.
Why Now is the Time
Learn more about scheduling a visit to one of our campuses or discover all Acts campuses and their benefits.