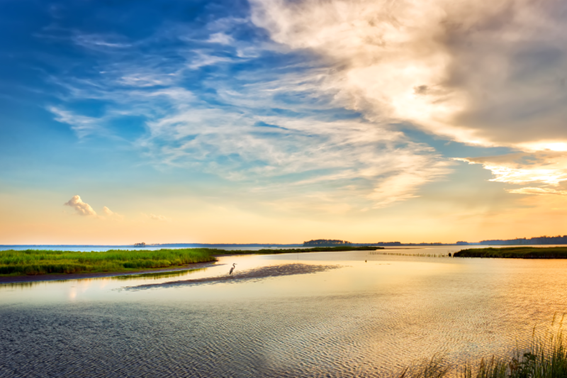 Pensacola, is a beautiful city, situated right on the Gulf Coast at the very tip of the Florida Panhandle. With endless sea, sun, and sand, friendly people, and great weather, it's got everything you could ever ask for as a place to live. It should come as no surprise, therefore, that Pensacola has become such a popular location for seniors looking for a place to retire in comfort and style.  
As a result, there are a ton of retirement hobbies available to Pensacola residents that provide nearly endless exciting, engagement, or relaxation. Browse our retirement hobbies list for seniors to explore in Pensacola! 
Deluxe Beachcombing and More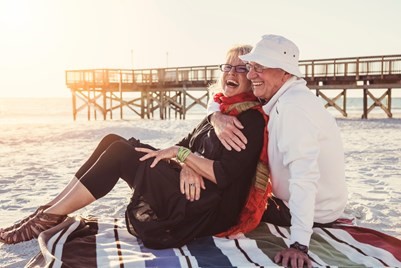 The Gulf Coast is absolutely gorgeous. Known for its sugar-white beaches and mild temperatures, Pensacola Beach has something for everyone. Looking for seashore wildlife? Perdido Key and the Gulf Islands National Seashore offer great critter-watching opportunities as well as a fantastic place to get away from it all. Bring along your metal detector if you want – maybe you'll find some Spanish doubloons buried in the sand centuries ago by some enterprising pirates. 
What about water-based hobby ideas for newly retired Pensacola residents? There are dozens of opportunities there, too. Charter a fishing boat to see what you can catch or fish right off the pier. Go on a dolphin-spotting boat tour. Learn to scuba dive or surf if you're really feeling adventurous. The world is your oyster when you're living on the beach, and with the gentle swells and mild water temperatures, you can rest assured you'll always have a pleasant time. Even if you just want to take up sunbathing as a hobby.  
History Abounds
With a history that dates back 450 years, the Pensacola region is positively loaded with things to keep history buffs interested and engaged. From Historic Pensacola, Fort Pickens, and Fort Barrancas to the Arcadia Mill, the Naval Live Oaks preserve, the Pensacola Lighthouse, and more, there are dozens of historical properties and locations to visit that tell the region's rich history. 
More of a museum hopper? Pensacola has you covered there, too! The Naval Aviation Museum and the TT Wentworth Jr. Museum tell an even richer story of how Pensacola has played a role in both local and world history. Looking for a family-friendly museum to take the grandkids when they're in town? The Pensacola Children's Museum offers fun and play while also inspiring the next generation! 
Pensacola Retirement
Hobbies
-
Close and Far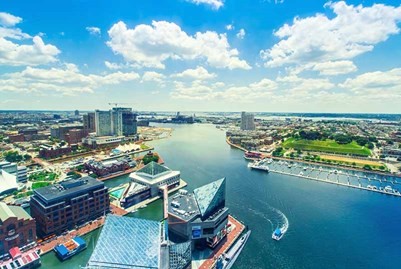 There's so much to do and see in Pensacola, you might not ever exhaust all your opportunities in town. But if you want to cast your net a bit further, it's important to remember that you're in a fantastic location for day-trips or even short weekends spent out at other places along the Gulf Coast! 
Looking for a change of scenery? You're less than an hour from Mobile, Alabama and all that the city offers. Want to enjoy an authentic Hurricane in the French Quarter? New Orleans and all the amazing experiences it holds is just close enough for a weekender or two. And let's not forget that Pensacola International Airport can connect you to anywhere else you want to go if you decide your hobby of choice is jet-setting around the world! 
Amenities Right
a
t Your Fingertips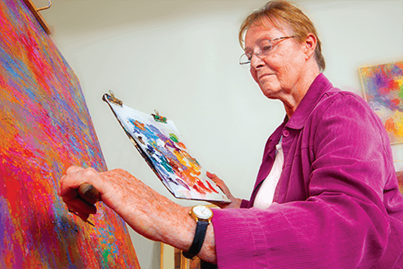 Of course, you don't have to travel far afield to enjoy yourself right in town. Want to know one of the best-kept secrets about seeking out retirement hobbies in Pensacola? Depending on which retirement community you choose, there can be dozens of amenities right under your nose to keep you happily occupied for hours on end. In fact, a gorgeous retirement community like Azalea Trace, famous throughout the region as being an incredible place to live, has more hobbyist opportunities than you'll ever believe. The best thing is you don't even need to leave your resort-like community to access them! 
Fun times abound with amenities like putting greens, gardening areas, shuffleboard courts, and more outside on the grounds. Meanwhile, inside there's even more to do, including craft art studios, woodworking shops, fitness centers with trainers, game and billiards rooms, and performing arts centers. There's even an in-house, resident-run TV station if you want to dabble in television production as a hobby! If that's not a ridiculously wide range of things to do, we don't know what to tell you. 
So Many
Retirement Hobbies in Pensacola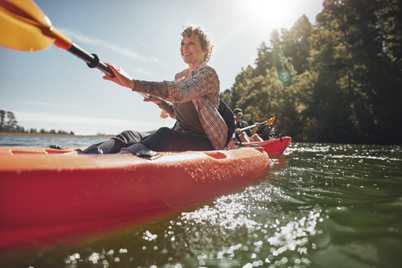 There is absolutely something for everyone in Pensacola when it comes to enjoying retirement hobbies. The breathtaking sand and surf are fantastic for anyone who enjoys boating, fishing, swimming, or even just exploring seaside wildlife. The sheer number of historical landmarks and museums will keep history buffs more than chuffed, and the close proximity to major metropolitan centers like Mobile and New Orleans expands your options even further if you're into traveling and adventuring as a hobby. 
But let's not forget how many great opportunities you have literally just steps from your front door! The amenities you get from your retirement community in the form of art and woodworking studios, billiard rooms, putting greens, and everything else they offer means you can pick and choose a new hobby to work on every week and never run out of things to do. Talk about a great deal! It's obvious by now that when it comes to the hobbyist, Pensacola has so much going for it that it needs to be at the very top of the "to retire" list.