Retirement is a time to anticipate, a time to savor. No work pressures, no life pressures; just the opportunity to spend your days however you want.
So, how do you want to spend your days? Or more to the point for this article: where do you want to spend your days?
You may be considering the picturesque town of Spanish Fort, Alabama. Maybe you already live in the area, or perhaps you're considering relocating. Regardless, we think it's important to separate fact from fiction to help make such an important decision. With that in mind, let's break down the most common Spanish Fort retirement myths and realities.
Myth: There's Nothing to Do in Spanish Fort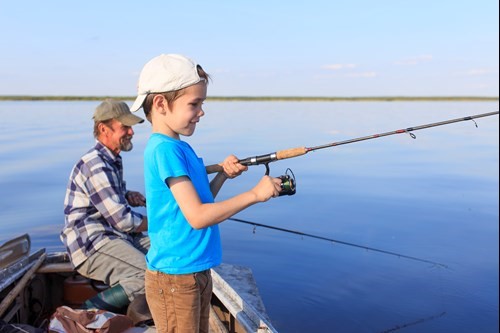 If you've ever been to the area, you know how far from the truth it is to say there's nothing to do in Spanish Fort. In fact, this area is becoming increasingly popular among retirees because of the sheer amount of excitement there is to be had.
For one thing, Spanish Fort sits right on Interstate 10 and is smack dab on the eastern shores of Mobile Bay, less than 10 miles from one of the biggest and most cosmopolitan cities in Alabama. Not enough for you? Spanish Fort is also only two hours from New Orleans, Louisiana, making it well within range of a day trip or even a long, lazy weekend in the Big Easy. Between Mobile, New Orleans, and all the other gorgeous, picturesque Gulf Coast towns and cities on the I-10 corridor, you'll never have your fill of new and interesting places to visit, especially if you enjoy beach-going, seafood, and smooth jazz! And that's only what's around Spanish Fort — that doesn't even touch on the charm of the town itself or the natural beauty of the parks and deltas. You can spend every day in Spanish Fort living within a paradise.
Myth: It's Too Expensive to Live in Spanish Fort
This is one of the most common retirement myths that crop up. Cost of living is of course important to keep in mind for retirees, as you're now on a fixed budget and you'll be relying on retirement savings and benefits like Social Security to subsidize your living expenses. It's only natural to assume that moving to a retirement community like Spanish Fort will be out of your price range, but this couldn't be farther than the truth.
In fact, according to Sperling's Best Places, the cost of living in Spanish Fort is almost exactly average when compared to the rest of the country. This means that if you're moving from a more expensive region of the United States such as the northeast or west, you'll find that your retirement savings will actually go farther than if you aged in place. That's why so many people choose to retire to this gorgeous part of the country!
Myth: Retirement Communities are 
Too Small
 in Spanish Fort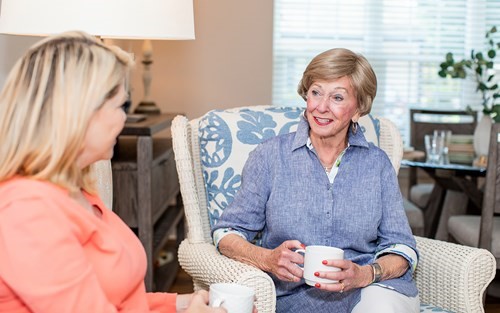 Many a retiree has worried Spanish Fort has too much prime real estate, that as a result, areas for retirees must be too small, too cramped, too packed.
The best way to debunk this retirement myth is to point you toward the floor plans of apartments and carriage homes available at Westminster Village, voted "Best Retirement Community" by Lagniappe Magazine. You can get up to nearly 1,000 square feet if you want, all on a spacious campus that has plenty of room for an indoor swimming pool, fitness center, walking trails, and even a performing arts center and beauty salon. What more could you need?
Myth: 
As a Vacation Mecca, 
Spanish Fort 
has No Good 
Medical Care 
for Older Adults
It's true that Spanish Fort is a sought after vacation destination, thanks to its incredible natural beauty and charm. But it's also a retirement Mecca for the same reasons. It therefore has plenty of doctors offices, urgent care centers, pharmacies, and specialists such as physical therapy and pain management, not to mention its close proximity to the bustling city of Mobile and its world-class medical facilities. Plus, if you decide to move into Westminster Village, you join a Continuing Care Retirement Community that includes healthcare within the campus, included with your existing monthly fee. If you need rehab, a nurse practitioner, or even need to elevate your care to assisted living, it's all included, where you already live.
Myth: The Weather
 i
s Terrible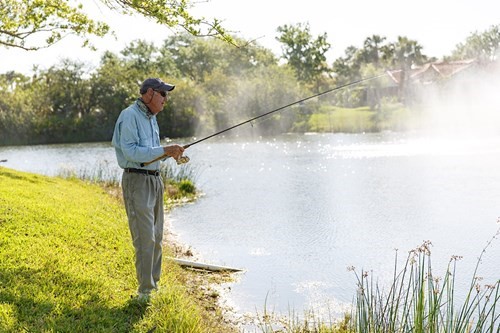 At last we get to a critical factor for any retirement spot: the weather. Let's just get the obvious out of the way first: yes, Hurricane Katrina pummeled neighboring New Orleans in 2005, and yes, the Gulf Coast in general does have a hurricane season. But Spanish Fort actually tends to avoid most hurricane impact, and the weather in general is ideal for most retirees.
The wet season lasts less than three months, and the hot season never gets as unbearable as, say, Florida. Meanwhile, it rarely ever gets too cold for an evening stroll with a light jacket, and The region gets a whopping zero inches of snow on average. In fact, Spanish Fort actually has a higher-than-average number of sunny days; with the rest of the country averaging 205 days, Spanish fort gets 224! That's almost three more weeks of sunlight! And that, to us, equals perfection.
The Final Word on 
Retirement Myths and Realities
 in Spanish Fort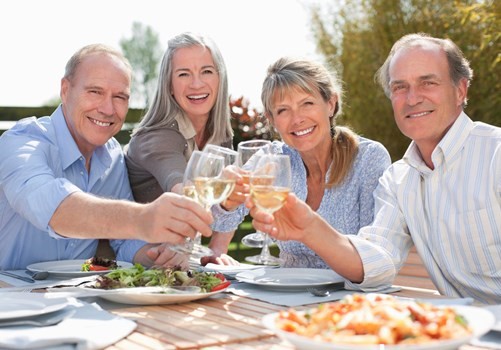 At this point, we're hoping you're feeling more confident about a decision to retire to the delightfully charming, beautiful, comfortable, and affordable town of Spanish Fort, Alabama. It's a sunny Gulf Coast paradise that offers countless opportunities for the entertainment of every type just a few minutes to hours away, has a surprisingly average cost of living considering its numerous advantages, and provides spacious and expansive retirement community accommodations. In other words, what's not to like?
Click here if you'd like to learn more about Westminster Village, our Spanish Fort Continuing Care Retirement Community.