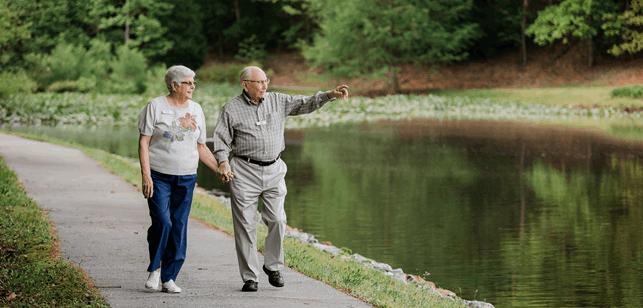 There's truly nothing better than retirement, is there? Reaching that stage where you no longer have to worry about working 9-to-5 anymore means getting to enjoy life as it comes. It's what we're all looking forward to! Yet in order to ensure your dream retirement, you need to choose the perfect retirement community destination.  
Spanish Fort, Alabama is a fantastic little town that's seen the number of nearby retirement communities blossom. But with increased attention comes increased disinformation. There is a lot of falsehoods about retiring in Spanish Fort, and we're here to put those rumors to bed. Here are the retirement myths and realities of retiring in Spanish Fort! 
Retirement
Myth: Spanish Fort
is Too Expensive
First thing's first: managing your expenses during retirement is incredibly important. No matter how well you've invested or saved, you're always better off living in an affordable place. Most retirees need to keep cost of living in mind, especially when they're operating on a fixed budget. This leads to many anxieties about places to live, including Spanish Fort being "too expensive." The truth is that Spanish Fort is very likely in your price range. 
Spanish Fort isn't expensive to live in at all. In fact, according to Sperling's Best Places, the average cost of living for the United States is nearly identical to the cost of living in this gorgeous little town. What does this mean for you? If you already live in the area, don't worry — moving to Spanish Fort will mean an upgrade to your lifestyle without a significant upgrade to your cost of living. And, if you're currently in a region that suffers from an above-average cost of living, moving to Spanish Fort could result in a net reduction in your costs. In other words, you could gain the benefit of living in this gorgeous destination and actually have more money left over at the end of the day!  
Retirement
Myth: Spanish Fort's
Retirement Communities Aren't Nice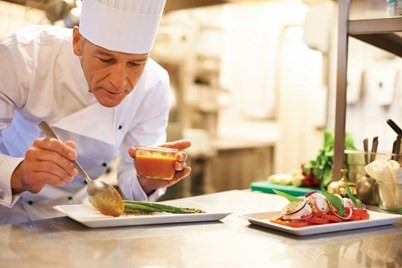 We mentioned earlier that retirement communities in Spanish Fort are booming, due to the increasing popularity of this area as a retirement destination. Unfortunately, such attention often tends to result in a fear that communities are sprouting up in order to cash in, and aren't up to the standards you deserve after a lifetime of hard work. While increased popularity of an area may result in sub-par communities moving in, many of the more established and trusted campuses maintain their resort-like expectations clientele has come to expect for decades.   
Let's take Westminster Village for example. Two-bedroom apartments typically available at this retirement community feature more than 900 square feet of space. That almost always includes a beautiful sunroom to take in some glorious Gulf Coast sunlight. Want even more space? Westminster Village offers luxurious carriage homes as well sure to satisfy any dream. This comes with resort-style amenities like fine dining, a pool with fitness trainers, opportunities to learn or practices hobbies like painting and wood working, and so much more. Plus, since Westminster Village is a continuing care retirement community, future health needs are covered as well. That means if you ever need a higher level of care such as assisted living or skilled nursing care, it's already included, with no increase to your monthly fee based solely on an increase to your health need.. 
Retirement
Myth: Spanish Fort
is Boring as All Get-Out
Spanish Fort, Alabama isn't necessarily a major, well-known name across the country. That tends to make people assume that it's some isolated little town out in the middle of nowhere, with nothing going for it. Once again, that's not true at all! Spanish Fort is just east of Mobile, one of the largest cities in Alabama. In fact, it's right on the other side of Mobile Bay, making Mobile easily accessible via Interstate 10. Popular niche destinations like Fairhope and Daphne with their culture-rich amenities are also nearby.  
Even better, New Orleans is only two hours away from Spanish Fort. Going for a day trip, or even overnight, is well within your capabilities – and we all know what an amazing place the Big Easy can be when it comes to seafood, music, and more. Want to stay local? Your retirement community has all sorts of amenities, including clubhouses, gardening plots, the aforementioned art and crafts studios, woodworking shops, libraries with attached reading rooms, indoor swimming pools, putting greens… the list goes on! 
Retirement
Myth
: There's No Healthcare in
Spanish Fort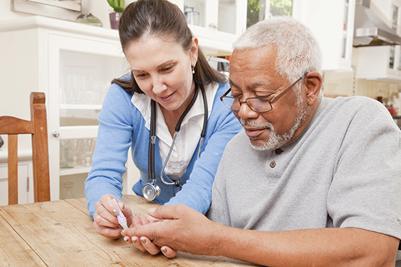 This myth seems to be attached to the same idea that Spanish Fort is in the middle of nowhere. The fear of not having access to adequate healthcare is obviously a strong one when it comes to retirees, so you'll be forgiven if you have misgivings as well. Good news, though: it's not like Spanish Fort is some kind of healthcare wasteland. The reality for retirees is that the medical care available in Spanish Fort is absolutely wonderful. 
Like any good-sized town, there are plenty of doctor's offices, pharmacies, specialists, and even urgent care centers in and near Spanish Fort for your needs. Meanwhile, nearby Mobile has a number of world-class hospitals and medical centers for anything more serious than routine care. Plus, many retirement communities offer on-site healthcare, with practitioners drawn from the best of the best in the region. No matter your medical history, you'll be in good hands! Keep in mind that, as mentioned previously, Westminster Village's healthcare support grows with your needs. 
Retirement
Myth
:
There are a
L
ot of Hurricanes
in
Spanish Fort
All right, let's address the biggest myth we've got: Gulf Coast weather. Nobody's forgotten images of New Orleans after Hurricane Katrina, and it's only natural to be concerned about living in a region that attracts massive hurricanes. First and foremost, though: not every part of the Gulf Coast gets hammered hard by hurricanes, nor does it feel like a damp, humid mess the rest of the time. 
The warmer weather in Spanish Fort is quite an advantage for many, actually. If you can't stand the cold because it makes your joints creak and ache, Spanish Fort is as close to paradise as it gets. In fact, the area gets zero inches of snow annually, as the temperature never drops below freezing. Meanwhile, the number of sunny days Spanish Fort gets is 20 days higher than the national average. Sunny and warm is great for aching bones! 
Plus, though hurricanes are known to hit the region, many retirement communities such as Westminster Village are built with protection in mind. They will keep you (and even your family) safe in any storm.  
Putting to Bed
Retirement Myths
in
Spanish Fort
Have you seen yet that you can't trust the rumor mill? It should be obvious at this point that Spanish Fort is nothing like the boring, cramped, expensive place you may have heard it to be. Instead, Spanish Fort is a sunny, warm paradise of Gulf Coast living. Affordable, comfortable, spacious, and loaded with amenities near and far, Spanish Fort is a great place to retire – and that's the truth!