The gorgeous township of Spanish Fort, Alabama has become one of the most popular places for seniors to enjoy their retirement. There are a number of great reasons to do so, especially since the retirement communities in Spanish Fort are absolutely fantastic. Yet despite this, there are all too many myths surrounding these retirement communities – and they're all different shades of just completely wrong. 
Well, it's time to crack this case wide open. Come with us as we show you exactly what the myths and realities are when it comes to retirement community living in Spanish Fort. By the time we're done, you'll be able to tell fact from fiction – and you're sure to be in for a few very pleasant surprises. So, let's get started with the myth-busting, shall we? 
Myth
:
Retirement
Communities Are Too Expensive to Live in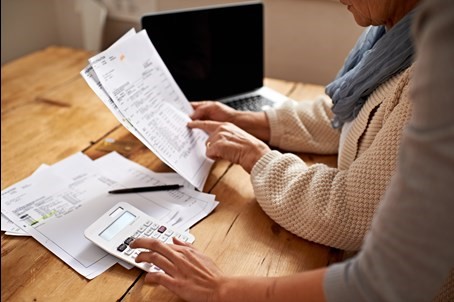 Managing your expenses is a major challenge during your retirement. It's a simple fact that you're only going to be able to afford to live if you manage your expenses carefully, no matter how much you've saved or how carefully you've invested. Spanish Fort is a desirable location, and many assume it's our of their financial reach. It's a common fear, then, that your nest egg isn't going to be enough to afford where you want to live, and that leads to myths arising about retirement community living being too expensive. Yet the truth is that when you run the numbers, a retirement community in Spanish Fort, such as the incomparable Westminster Village, is much more affordable than you might think! 
There's plenty of good news when it comes to the cost of living in Spanish Fort. For starters, according to Sperling's Best Places, the average cost of living in this gorgeous little town is almost identical to the U.S. average, which means you're getting way more than you paid for. But if you're coming from elsewhere in Alabama, you may still far Spanish Fort is out of your price range. 
That's where continuing care retirement communities (CCRCs) come in. Consider Westminster Village: living here doesn't just place you in the heart of beautiful Spanish Fort, it also takes all your current monthly expenses — utilities, home maintenance, property taxes — and merges them into a single, reasonable monthly fee that covers everything from your beautiful new home to your lawn care and home repairs, PLUS fine dining, amenities such as an indoor pool and fitness center, and more activities than you'd find on a cruise ship. 
Oh, and did we mention that, should you ever need a higher level of care such as assisted living or even skilled nursing, it's already included in your existing fee? Now that's some serious piece of mind! 
Myth
: Spanish Fort
Retirement
Communities Are Too Cramped and Cookie Cutter
It's entirely reasonable to be wondering if retirement communities in Spanish Fort feel stamped out, companies piling as many cramped quarters as they can together to maximize profit. There's no doubt that happens in some popular destinations, leading to this common retirement myth. But Spanish Fort is still a bit of a hidden gem when it comes to retirement living, and as a result, several Spanish Fort communities such as Westminster Village are gorgeous, spacious, resort-like settings with incredible amenities for you to enjoy. The whole point of them is to allow retirees to live the leisure life they've always dreamed of.  
In Westminster Village, for example, there's plenty of room to enjoy yourself. From cottage homes and gardens homes to apartments with sunrooms, there's plenty of space to stretch your legs and enjoy the Gulf Coast weather. Of course, some residents find that they actually prefer to have less space to maintain. A two-bedroom or even one-bedroom apartment often gives them enough space to feel at home, without too much space to constantly need to clean, and for a lower cost that includes the resort-style amenities without paying for unused space. 
The point is you should throw out this false retirement myth: Westminster Village and other Spanish Fort communities offer you as much unique space as you want. 
Myth: Healthcare Options are Few and Far Between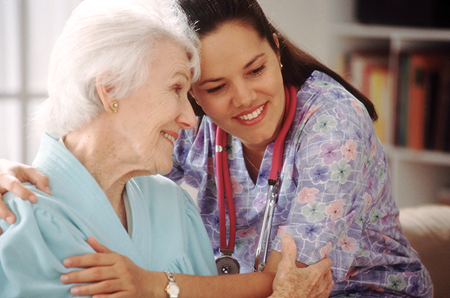 As long as you've got your health, you're in good shape – and as we age, maintaining our health becomes increasingly important. It's only natural for retirees to feel anxious about access to healthcare, and that fear and anxiety lead to myths that Spanish Fort isn't equipped to handle the medical needs of retirees. Fortunately, as already mentioned, Westminster Village is well equipped to offer fantastic healthcare support.  
As a CCRC Westminster Village offers continuity of care to its residents. What this means is that the healthcare that this retirement community can provide to you will change according to your own needs. A CCRC can start with independent living, but should you ever need a higher level of care, you will receive it, right on the same campus, with on-site health centers ranked amongst the best in the country. 
Start Busting Your Own
Retirement Myths
About Spanish Ford  Communities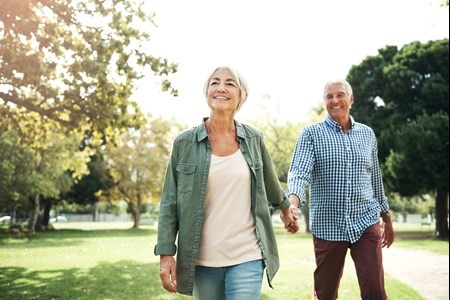 At this point, it should be crystal clear that you can't trust everything you've worried about Spanish Fort retirement. In fact, it's every bit a Gulf Coast paradise you dreamed of, more financially attainable than you realize, with comfortable accommodations, fantastic amenities, and world-class healthcare provisions. When it comes to ideal retirement, it doesn't get much better than this.