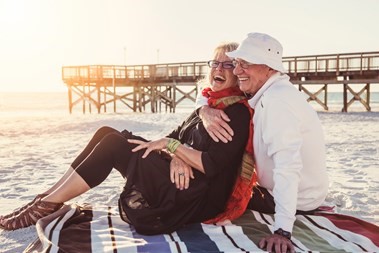 Ah, retirement. It's the reward for a life of diligence. Work hard, save your pennies, and reap the benefits by enjoying your golden years in comfort! But before you can kick back and relax, you've got a very important question to answer: where are you going to retire? You've got to choose carefully, after all!
Don't worry! If you're currently in the process of figuring out where to retire, we've got some good news for you. The gorgeous little township of Spanish Fort, Alabama, located on the eastern shores of Mobile Bay, has quickly become one of the hottest and most sought-after places to retire anywhere. Here are five reasons why Spanish Fort might just be the perfect retirement spot for you!
1. Spanish Fort is an Ultra-Affordable Place to Live
Retirement living is all about finally having the time to enjoy yourself. You can't do that, though, without enough retirement income to live comfortably. This means you need to choose a place to live that will allow you to stretch your retirement budget comfortably. Lucky for you, Spanish Fort is, on average, one of the more affordable places to retire.
How affordable are we talking? Compare Spanish Fort to New York City, for example. It's almost twice as expensive to live in New York as it is to live in Spanish Fort! The same is true if you compare Spanish Fort's cost of living to other major cities, such as Los Angeles. This means that if you've been living in or near a major metropolitan area, moving to Spanish Fort to retire will result in huge savings when it comes to your cost of living — and that means more money in your pocket to enjoy your retirement!
2. Small-Town Feel, Big City Amenities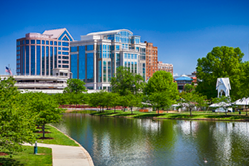 Spanish Fort is a charming, modest little neighborhood. With a population of just over 8,000, it's a tight-knit suburban community where everyone knows everyone else, providing you the best parts of that small-town America feeling. At the same time, though, Spanish Fort is close enough to major metropolitan areas that you never have to worry about being far from anything you need.
Whether it's shopping opportunities, medical care, fine dining, recreation, the arts, or anything else that's important to you, Spanish Fort is close enough to whatever you're looking for. It's just a short ride of a few miles along I-10 across the bay to the west to reach Mobile, one of the biggest cities in Alabama. Meanwhile, it's less than an hour to Pensacola, Florida to the east, another major city. Yet you'd never know it from the stately homes that line Spanish Fort's peaceful streets. It's the best of both worlds for sure!
3. The Gulf Coast is Your Oyster
Another thing that makes Spanish Fort one of the best places to retire is that you're smack dab in one of the biggest, most gorgeous, most relaxing sandy playgrounds in the entire United States: the Gulf Coast. Stretching from coastal Texas to the southern tip of western Florida, the Gulf Coast is world-renowned for its pristine, glittering sand, its gloriously warm sun, and its gentle, welcoming waters. If you move to Spanish Fort, you get a front-row seat to all the festivities Gulf Coast living entails!
In Spanish Fort, you're never far from the beach. That means countless opportunities for boating, fishing, swimming, sunbathing, or even just walking the boardwalk and taking in the fresh air and watching the seagulls steal food from unsuspecting beachgoers. It can be as thrilling or as relaxing as you want, and that means you can fine-tune your retirement experience to exactly what you've always wanted, even if it's becoming a Margaritaville-style beach bum!
4. Culture Coming Out of Your Ears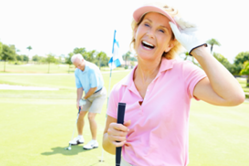 When you want a break from sand, don't worry — Spanish Fort has so much more to offer than the beach life. In fact, the cultural and entertainment options are nothing short of phenomenal. Living on the outskirts of a major metropolitan city steeped in American history like Mobile means always having access to incredible fine and performing art, some of the best dining experiences in the country, and the type of historical attractions that you simply don't get in other places around the country.
Not only that, but with Spanish Fort being so close to other Gulf Coast cities like New Orleans in nearby Louisiana, you've got a bevy of cultural options open to you. How does it sound to catch some live music in the birthplace of both jazz and the blues? And you can do it all well before the Mardi Gras and Carnival season starts, so you're not exposed to the rowdy, massive crowds that accompany these events every year. Unless you're into that. In that case, welcome to the party!
5. Great Weather and Climate for Your Weary Bones
Finally, let's talk about perhaps one of the biggest reasons why Spanish Fort is among the best places to retire: weather and climate. If you already live in Alabama, you know the benefits of the lush weather. If you've spent your life in an area with harsh winters, it's time to stop putting your body through that extreme cold.
Average yearly temperatures in Spanish Fort almost never drop below freezing. And that's not just air temperature, either: water temperatures in the Gulf stay warm almost all year, which means you'll never have to worry about cold feet in or out of the water. If you're the type of person who has found they just can't stand the cold, Spanish Fort will keep you warm and toasty all year round!
Plan Your Future in Spanish Fort
No matter how you look at it, Spanish Fort is one of the best places to retire ever. Great weather, affordable living, and being close enough to everything you would ever want without being so close that you can't have your peace and quiet, this beautiful Gulf Coast town ticks all the boxes. What are you waiting for? Your perfect retirement awaits! Reach out if you'd like to see our Spanish Fort retirement community, Westminster Village, in-person or virtually. You can click here to download a free information guide with pricing.