Free Classes for Seniors at Acts Retirement-Life Communities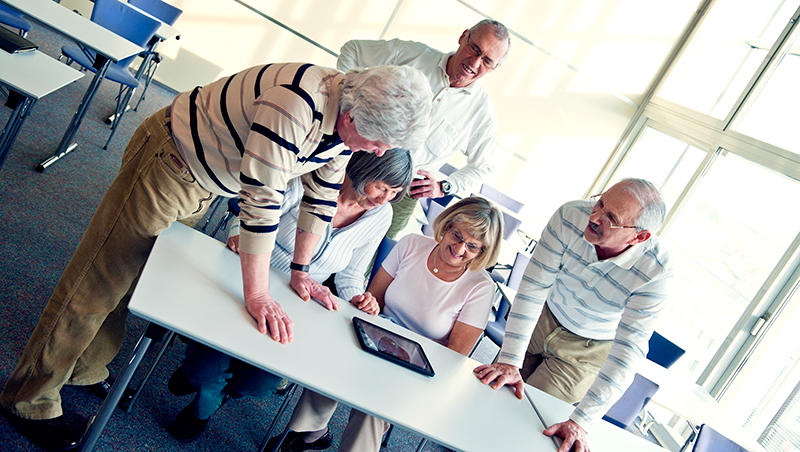 One of the most exciting and rewarding aspects of retirement is being able to finally pursue hobbies and activities you never had time for previously. One activity to strongly consider is additional learning. Seniors who are cognitively active are significantly less likely to develop Alzheimer's disease, and that's just one of the many benefits of learning new skills as we age.
Other Benefits of Educational Classes for Seniors Include:
You Can Focus on Your Passions: When you were younger and still working, it's likely that the majority of learning you did was to advance your career. For instance, you took a course or read a textbook to make yourself more employable or to qualify for a big promotion. As important as these pursuits were for your livelihood, now that you're retired you can focus exclusively on your passions. What is something you've always wanted to do, but you just didn't have the time? Or better yet, why not explore something you've never tried before? Maybe you never tried painting before, but after taking a senior education class you find that you love it.
You Get a Chance to Socialize: Not only are classes for seniors fun and educational, but you get to meet other people. Classes provide plenty of time to socialize and speak with like-minded individuals who share your passion.
Keep Your Mind Sharp: Challenging our minds has a tremendous impact on our brain health and overall well-being. Sometimes in retirement it can get easy to become complacent. After working hard your entire life, you certainly deserve some down time. But it's important to keep yourself active as you age. This is why Acts Retirement-Life Communities has designed a variety of programs to help residents in their educational pursuits.
Acts offers a number of educational classes for seniors at our retirement communities that provide learning opportunities for our residents.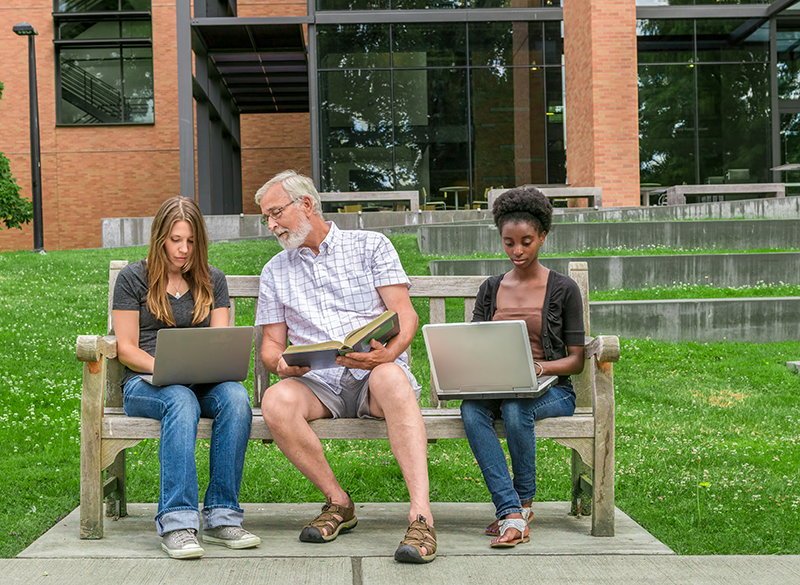 Some of the Senior Classes and Educational Activities Available at Acts Include:
Art Classes: In addition to the reward of creating something beautiful, art classes can be very therapeutic and relaxing. Art classes at Acts allow residents to express themselves creatively in a variety of different media.
Religious Studies: Retirement presents a great opportunity to become more in touch with your spirituality. Whether you're a religious person who wants to improve your relationship with God, or simply have questions but never had the time to explore spirituality, a religious studies class is a great place to start.
Senior Yoga Class: Yoga is about so much more than balance and flexibility. In addition to health benefits such as lowering high blood pressure, yoga also provides a number of different mental benefits, like reducing anxiety.
Technology classes: Technology changes every day. You can ask your toaster the weather and create emoji that are based on your own face. Many Acts communities offer how-to technology classes taught by residents to help fellow residents navigate their tech devices, including smartphones, tablets, etc.
More Learning Opportunities: In addition to some of the senior classes mentioned above, the retirement community activities director at Acts schedules additional senior learning opportunities throughout the year, including seminars on healthy diet choices.
Day & Overnight Trips: Finally, Acts also schedules day trips and overnight trips throughout the year. Many are for fun educational opportunities.
How to Enroll in these Educational Senior Classes
The aforementioned educational senior classes are only available to Acts Retirement-Life Community residents. However, if you would like to learn more about our communities, you can schedule a free tour now.