Ambler, Pennsylvania may be the Mid-Atlantic's best-kept secret. In fact, this little Philadelphia suburb has so much going for it that it's become one of the biggest retirement hot spots in the region. The historic architecture and museums and its abundant green spaces offer plenty for retirees to enjoy. Plus, it's only 16 miles from Philadelphia's city center, which means everything that city has to offer as well. 
But the best part about Ambler for current or future retirees is the amenities on offer from local retirement communities. Some of these amenities are so complete and all-encompassing that you won't even want to leave. Sound a little hard to believe? Don't worry – we've got all the details. Here's what you need to know about retirement community amenities in Ambler, Pennsylvania! 
The Best
Retirement Community Amenities
in Ambler
Ambler is home to some top-notch retirement communities. To help explain the level of amenities on offer, we're going to focus on Gwynedd Estates. A continuous care retirement community (CCRC) nestled in the Amber suburbs, Gwynedd Estates is the perfect example of what you should expect when it comes to top-flight amenities. We'll break down what this CCRC offers its residents below so you can more clearly see what you're getting with that membership at a retirement community. 
Speci
fic
Retirement
Community-Based
Features and
Amenities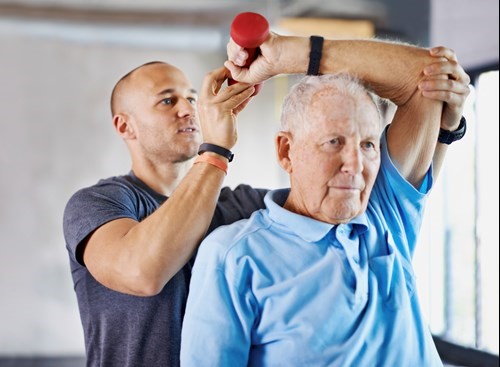 You really can't call it a retirement community without the "community," can you? Well, that's something Gwynedd Estates and similar communities have in spades. There are a number of different opportunities to enjoy spending time with your friends, neighbors, and visiting family members., The common theme is they're all geared around building bonds with other people while also offering the opportunities to enjoy some of these amenities on your own if you so choose. Here are some great examples of the kinds of retirement community-based amenities you'll have access to: 
Game Rooms and Billiards Rooms

 

Card Rooms

 

Art Studios

 

Craft Rooms

 

On-Site Fitness Trainers and Classes

 

Art and Music Appreciation Classes

 

Libraries with Reading Rooms

 

Private Dining Rooms for Family Functions and Parties

 

Fitness Centers

 

Walking Trails

 

Gazebos/Picnic Areas

 

Horseshoe, Bocce Ball, and Shuffleboard Courts

 

Miniature Golf Courses

 

In-House, Resident Run Television Stations

 
Living and Activity-Based Amenities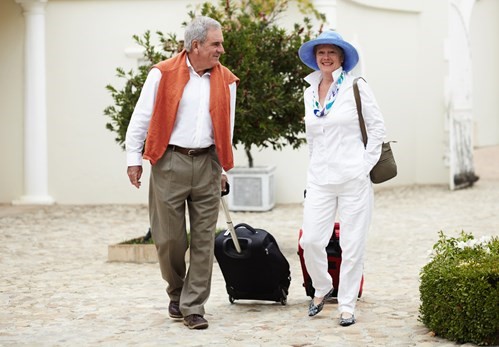 Retirement is all about enjoying yourself, especially after a long career working for someone else. It's about time to let your hair down and relax, isn't it? Well, we hate to admit it, but it's not all just fun and games when it comes to living while retired. You've got plenty of other things you need to take care of that aren't strictly about having fun in large groups. You've still got to do the shopping and the laundry, after all! These retirement community amenities offer great levels of quality of life for everyday tasks, chores, or anything else that's not a strict social activity. Examples include: 
On-Campus Beauty Salons

 

On-Campus Gift Shops

 

Non-Denominational Chapels

with

Full-Time Chaplains

 

Cable TV

a

nd internet 

 

Housekeeping Services Available

 

Transportation to Doctors and Shopping

 

Day and Overnight Trips 

 

Guest Apartments Available

 
Healthcare Amenities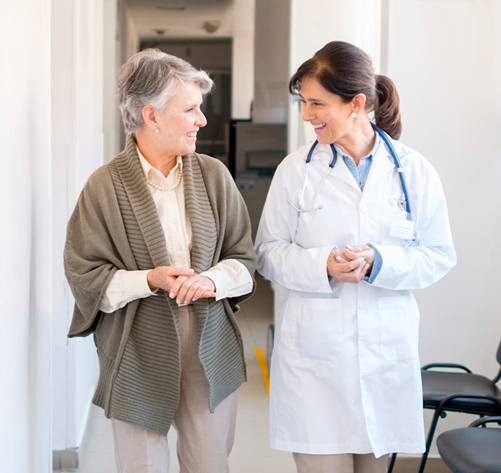 As it's now plain to see, the number of amenities at a retirement community such as Gwynedd Estates is truly exhaustive. It's easy to enjoy indoor and outdoor activities with friends and neighbors. Meanwhile, running errands like visiting doctors is simple and painless as well. At the same time, unique opportunities like access to a fitness training, group excursions, or even just getting your hair done right on site are all great advantages. 
But we'd remiss if we didn't talk about the healthcare amenities that a retirement community like Gwynedd Estates provides. As a CCRC, this retirement community is perfectly positioned to provide its residents the exact level of healthcare they need throughout the entirety of their stay. If you need primary care services, massage therapy, even assisted living services, you can access it in-house – something you might have to outsource if you were living in a retirement community that didn't have those services on offer. 
The best part about a CCRC like Gwynedd Estates, though, is that the cost of this healthcare is stable. While other great communities in the area might provide similar levels of amenities, not all have assisted living and skilled nursing care available on campus, and even less include it within the existing fee structure. At Gwynedd Estates, should you ever need a higher level of care like assisted living, you not only will receive it on the same campus, your monthly fee will not increase because of it. This approach prevents your costs from changing just because your healthcare needs change, which is a major advantage that not enough people know about! 
The Final Word on
Retirement Community Amenities
in Ambler, PA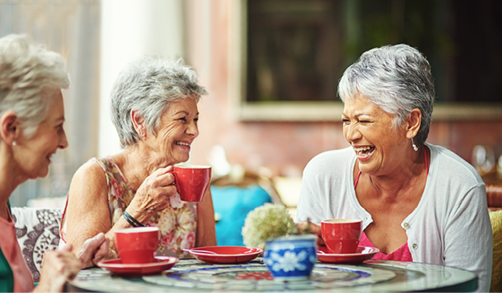 While the list of amenities available in one of Ambler's retirement communities is large and ever-growing, it's not nearly complete. There are plenty of other advantages to living in a retirement community, least of which being things like never having to take care of home maintenance ever again – things like raking leaves, mowing the lawn, and shoveling snow are all things of the past when you move to one of these facilities. Same for fixing plumbing, replacing a water heater or roof, or any other number of troublesome maintenance worries. It's not-so-little touches like these that make retirement community living so effortless and carefree, leaving you more time to enjoy the good things in life. 
Now, it goes without saying that not every retirement community will have the exact same set of amenities available to its residents. This is only natural, after all. If you do look into moving to one of Ambler's wonderful retirement communities, be sure to take a close look at the amenities they offer. This also includes understanding what type of healthcare options they have; while the CCRC has become increasingly popular, not every retirement community will have adopted a CCRC model. That being said, if any of these retirement community amenities and features seem like a great idea to you, check out what Ambler's retirement communities have to offer today!