When it comes to retirement living, there are few cities better than Boca Raton, Florida. Not only has it been listed as the second-best place to retire in all of Florida, but CNBC named Boca one of the top 10 U.S. southern cities for retirement. Obviously, it's popular. But why do people retire in Boca Raton? Is it the sun? The sand? The people? The weather? Turns out it's a whole perfect collection of great qualities that make retiring in Boca Raton just plain better than other places around the United States. Here's a short list of the most wonderful things about Boca that make it so appealing to spend your retirement years there.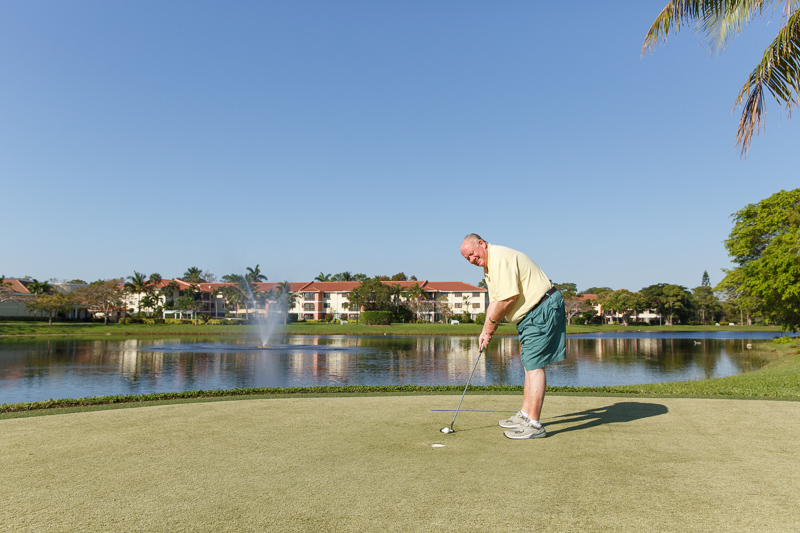 The Weather Is Always Fantastic
Unlike some places in the United States, Boca Raton features some of the best weather around, and this doesn't change throughout the whole year! With plenty of sunshine and a low temperature of around 58 degrees even on the coldest days, Boca is known for warm, humid weather year-round. It's almost always clear skies in Boca Raton, as rainfall usually only happens after sunset and then only for a few minutes at most. When it's winter in the rest of the country, Boca will have you wearing shorts and sunglasses!
Plenty of Leisure Opportunities
Another great reason why people retire in Boca Raton is there's so much to do! Enjoying your retirement means having the time to finally do anything and everything you've always wanted to, and Boca Raton is a great location for enjoying your life. Leisure and relaxation opportunities abound both indoors and out, from world-famous beaches and fishing spots to museums and other recreational activities. At Acts, we have two Boca retirement communities, each with a variety of amazing amenities and fun activities – including walking trails, outdoor pools, fishing lakes, and more. And with the amazing weather, you'll have time throughout the year to live the life of leisure you've always dreamed of.
There's Shopping and Amenities Galore
From the city center to the suburbs, there's no lack of amenities in and near Boca Raton. Shopping is a work of art in Boca, thanks in no small part to the Town Center Mall and its more than 200 specialty shops. Fine dining is another big draw, as the city has some of the best restaurants you'll find anywhere, providing you plenty of opportunities to eat out on special occasions or whenever you're entertaining guests. Speaking of guests, there are also plenty of hotel accommodations in the city for those big family.
Affordable Living for Retirees
You can't buy much with just a buck these days, but if you're looking to make your retirement income stretch, Boca Raton is one of the best cities to do it in. Tax rates are low, and with Florida having zero income tax to begin with, this means you can see those savings transferred on to you by lower costs of goods and services. And our retirement communities with Type-A life care are surprisingly affordable.
One of the Safest Cities in Florida
Another reason why retirees choose Boca Raton is the safety. Boca Raton is one of the safest cities in Florida. How safe are we talking? Well, the crime rate in Boca is 38% lower than the rest of the state — and that translates to being one of the safest and most secure places to set down retirement roots. Plus if you move into a retirement community such as Acts, you'll have gated security providing an extra level of protection.
The Best Medical Care Anywhere
Retirement means rest and relaxation, but even the most hale and hearty retiree needs to stay on top of their health! Thankfully, in Boca Raton, you won't have any worries about having to travel far and wide to get the best medical care in the region. That's because the city is a Mecca of health care with more than 2,000 doctors. It's even the home of Cancer Treatments Centers of America, making it an ideal place for anyone who likes having the best medical care nearby and accessible. This, of course, is on top of the Acts Life Care advantage, which ensures that you are able to get the level of healthcare needed as you age.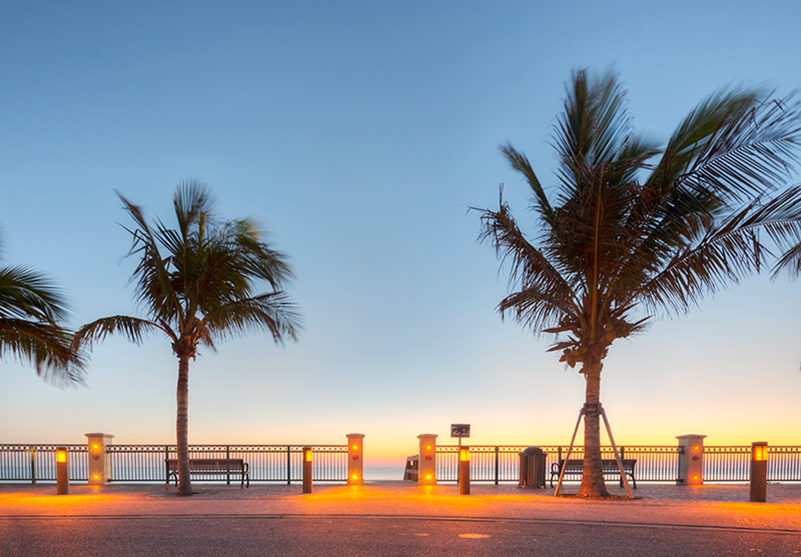 It's Easy to Get Around
Transportation in and around Boca Raton is also easier than you may think. One of the most accessible cities in the nation, Boca features road transport, rail connections, a nearby airport, and, thanks to its location on the Gulf Coast of Florida, water transport as well. You'll never have to wonder how you'll get from Point A to Point B, and the same goes for any friends or relatives who come to visit!
Pack Your Bags! It's Time to Retire in Boca Raton
With all that in mind, it's easy to see why people retire in Boca Raton. Whether you're looking for the best weather because you're tired of cold, damp winters making your arthritis worse; or if you're on the hunt for a safe, affordable community that's easy to get to and offers lots to do and see; or seemingly any other possible reason, Boca Raton needs to be on your list. Sure, there may be other places that you can retire, but with Boca in the running, why would you want to live out your well-earned retirement years anywhere else?
Ready to find out more? Choose one of our Boca Raton retirement communities below to get started: