Congratulations to Westminster Village, proud recipients of the 2020 Nappie Award for Best Retirement Community! This is the second consecutive year the Spanish Fort retirement community earned this prestigious honor. Nappie Award winners are voted by the readers of Lagniappe Weekly which covers all of Baldwin and Mobile Counties.
Westminster Village is a faith-based, not-for-profit community providing an active lifestyle for seniors while offering a continuum of care.
"We are very proud to be recognized as Best Retirement Community in the 2020 Nappie awards and feel honored to have the opportunity to enhance the lives of the seniors we serve in the Eastern Shore and Mobile areas," said Scott Cairns, Interim Executive Director.
Read more in the Lagniappe Weekly.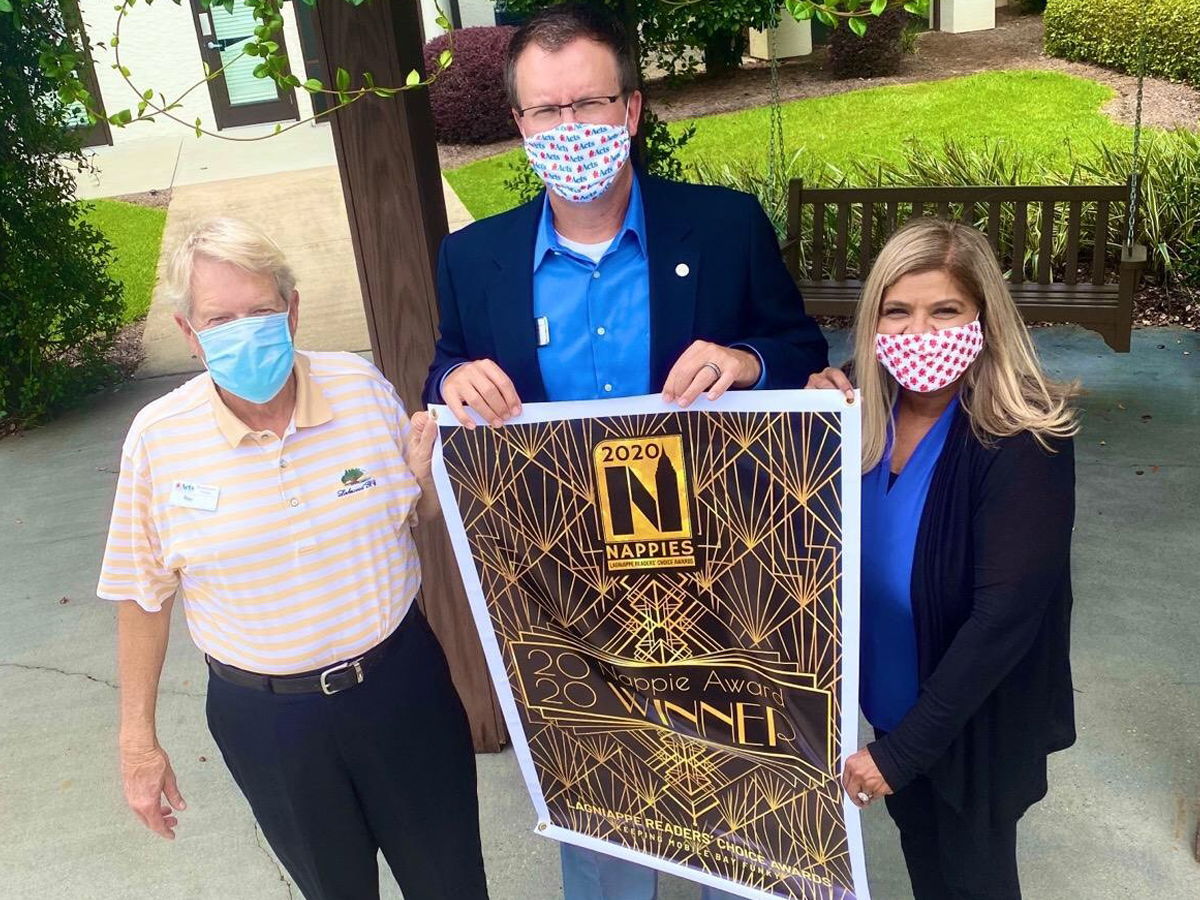 (Left to right: Ray Clark, Life Care Consultant; Scott Cairns, Executive Director; Geeta Berry, Business Office Manager)