Page 10 - ActsAnnual Report 2018
P. 10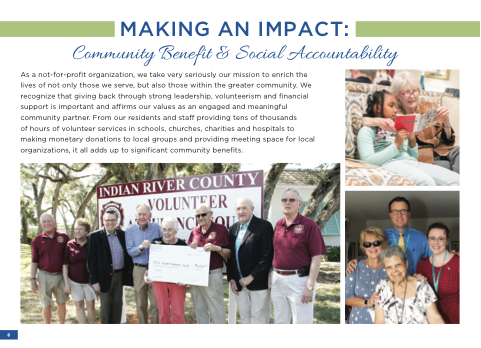 8
MAKING AN IMPACT:
Community Benefit & Social Accountability
As a not-for-profit organization, we take very seriously our mission to enrich the lives of not only those we serve, but also those within the greater community. We recognize that giving back through strong leadership, volunteerism and financial support is important and affirms our values as an engaged and meaningful community partner. From our residents and staff providing tens of thousands
of hours of volunteer services in schools, churches, charities and hospitals to making monetary donations to local groups and providing meeting space for local organizations, it all adds up to significant community benefits.