Acts Legacy Foundation
Every Gift Makes A Difference.
Make a contribution or tribute gift via our secured donation system by completing and submitting the form below. The information you provide for charitable purposes is protected via VeriSign and will not be used for any other purpose than processing your donation request.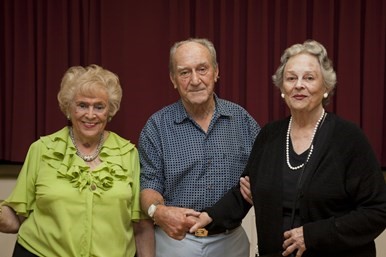 A thank you will be sent to you in appreciation for your gift. An acknowledgement will be sent to the honoree, their family, or whomever you request. The gift amount will not be disclosed.
For tax purposes, an annual summary of charitable gifts is sent to donors each January covering gifts for the previous year. Gifts of $50 or more are listed at the appropriate giving level in the foundation publication, unless you request to remain anonymous.
Select the amount
Indicate if it is an honor or memorial gift
Select fund designation from the pull-down list
Enter personal information
Enter credit card information
Use the Comments section to provide any additional information
Disclosures
The official registration and financial information of ACTS Retirement–Life Communities Inc.® May be obtained from the Pennsylvania Department of State by calling Toll Free, within Pennsylvania: 1-800-732-0999. Registration does not imply endorsement.
Attention North Carolina Residents: Financial information about ACTS Retirement–Life Communities Inc.® And a copy of its license is available from the State Solicitation Licensing Branch at: 919 -807-2214. The License is not an endorsement by the State.
Attention Florida Residents: A copy of the official registration and financial information may be obtained from the Division of Consumer Services by calling toll-free: 1-800-HELP FLA (1-800-435-7352). Registration does not imply endorsement, approval or recommendation by the State. Florida Registration Number: SC-00665, SC-00703