OlympiActs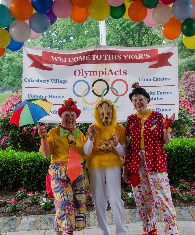 A Celebration of Senior Aging and Fitness - Thank you to our Platinum Sponsor!

Southeast Region - March 10, 2017 - Indian River Estates, Boca Raton, FL
Mid-Atlantic Region - June 8, 2017 - Heron Point, Chestertown MD
Northeast Region - September 29, 2017 - Southampton Estates, Southampton, PA
Mid-South Region - November 15, 2017 - Lanier Village Estates, Gainesville, GA
Disclosures
The official registration and financial information of ACTS Retirement–Life Communities Inc.® May be obtained from the Pennsylvania Department of State by calling Toll Free, within Pennsylvania: 1-800-732-0999. Registration does not imply endorsement.
Attention North Carolina Residents: Financial information about ACTS Retirement–Life Communities Inc.® And a copy of its license is available from the State Solicitation Licensing Branch at: 919 -807-2214. The License is not an endorsement by the State.
Attention Florida Residents: A copy of the official registration and financial information may be obtained from the Division of Consumer Services by calling toll-free: 1-800-HELP FLA (1-800-435-7352). Registration does not imply endorsement, approval or recommendation by the State. Florida Registration Number: SC-00665, SC-00703