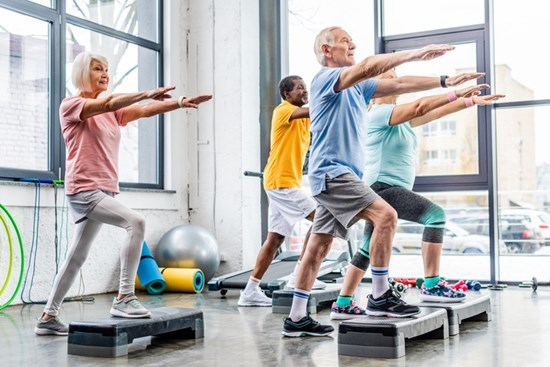 For most people, retirement is a major change in life. Ideally, it signifies the end of the 9 to 5 life you have been used to over the last few decades or so. This transition can be daunting, as it means you have to shift priorities and adopt a new lifestyle. Will you stay as active, both mentally and physically?
How you spend your newfound free time can make a big difference in your health and quality of life. The good news is there are several ways you can have a healthy retirement and stay fit. Read on for all the details.
1. Engage in Physical Activities
Exercising daily has several benefits, including managing stress, improving self-esteem, regulating mood, preventing diseases, and increasing blood circulation. It also keeps your bones and muscles strong to improve your balance.
However, exercising doesn't need to be vigorous or extreme. Walking around the neighborhood, swimming, biking, or maybe even a morning jog a week should keep you feeling healthy and fit. You can also try dancing, gardening, and yoga. Playing sports like racquetball or golf (or chasing around after your grandkids) should be helpful, too!
Such activities can keep you fit and can even slow the aging process. You can create a weekly exercise plan to help you stay focused on working out the core areas of the body. For example, the U.S. Centers for Disease Control and Prevention (CDC) recommends two days of muscle-strengthening activities and 150 minutes of moderate aerobic exercise every week.
2. Eat Healthily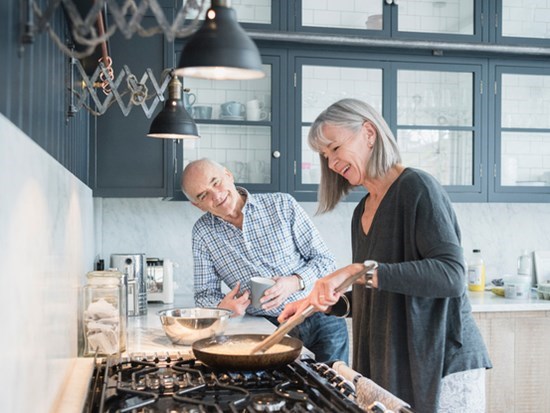 Your diet also plays an essential role in your physical fitness and therefore is key to living a healthy retirement. Eating well provides the energy to keep you active throughout the day, and it reduces the risk of heart disease. Some foods can also help you keep your weight to a minimum.
You could follow a nutrition plan, but it helps to consult a doctor first before considering one. Typically the better approach is simply to eat in moderation. Always ensure your plate has a mix of food from different meal groups.
Watch out for foods that can increase your cholesterol levels. Gaining weight and being less active can increase the risk of strokes and type 2 diabetes.
3. Play Games
Playing games, such as word puzzles, board games, and card games, can help keep your brain active. They are basically brain exercises that help to stimulate your cognitive abilities. In fact, studies have shown that such games can minimize the risk of dementia.
Learning something new is also a great way of staying cognitively active and thus healthy in retirement. Creative hobbies, such as painting and playing a musical instrument, can keep your brain stimulated, in turn boosting your memory. Taking vocational courses or any simple training programs should be helpful, too.
Engaging in these activities with friends or your grandkids provides new challenges that train your brain. Most importantly, they provide a way of keeping your brain active without breaking the bank.
4. Stay Social and Connected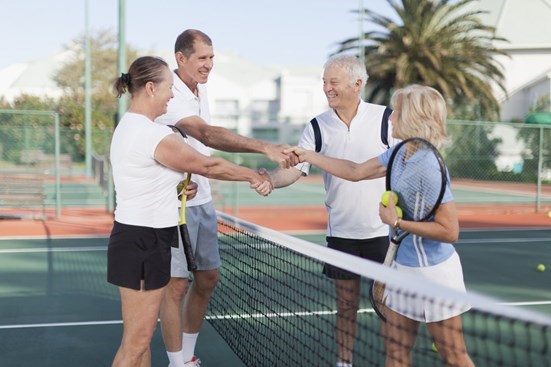 Retirement doesn't have to mean losing your entire social network. It's normal to lose some of your work connections and relationships during the transition. Protect the few you have and strive to build even more.
Staying connected to your friends, kids, and neighbors can boost your health and happiness. You can plan outings or brunches with your friends to have a good time. Staying social can help prevent some conditions, such as depression.
If you plan to relocate after retirement, you can still build healthy relationships in your new home area. Attending dance classes or hitting the gym can be a great way to develop meaningful connections. Retirement communities include classes, activities, social outings, and other way to make and maintain relationships.
5. Reduce Alcohol Intake
Several studies have shown that retirement leads to increased alcohol intake, and the risk of alcoholism is high among retirees. This is aggravated by life issues, such as marriage problems and financial stress.
Now that you have plenty of free time, it doesn't mean that you have all the time in the world to booze. In fact, retirement is the perfect time to reduce your alcohol consumption significantly. As you age, the body weakens, and regular consumption can negatively impact the key body areas — alcohol can affect your immune system, brain, heart, pancreas, and liver. It can also impair your balance and vision. You can drink moderately, but heavy drinking is not recommended. The side effects on physical health and mental well-being can be quite devastating if you resort to drinking too regularly.
6. Watch Your Health
As noted before, the body gets weaker as you age. So, you're bound to experience aging issues, such as arthritis, heart disease, fall injuries, diabetes, Alzheimer's, osteoporosis, and more. All these conditions might affect your physical fitness.
Keep tabs on your health to manage or even prevent some of these conditions. You'll need to have essential medical devices at home, such as a thermometer, blood pressure monitor, and blood glucose monitor and test kits. Such devices can help you detect problems before they worsen.
Also, remember to take your flu vaccine every year for a healthy retirement. There are vaccines for shingles and pneumonia, too, and your doctor can help with that. For women, tests for breast and cervical cancers are important, while men need to get a prostate cancer test when recommended by your doctor.
Remember: Health is True Wealth
Retirement is a whole new phase of your life, but the slowdown doesn't mean you have to forsake all aspects of your life. On a positive note, it's the ideal time to do things you've always wanted now that you have all the time you need.
The most important thing, however, is monitoring your health and ensuring you stay fit. An inactive lifestyle can really take a toll on your life. Rather, you'll want to find ways of staying active and leading a fulfilling life during retirement. You can learn more about what kind of things you should do in retirement to help you streamline your life.