COVID-19 Information for Family Members
In these unprecedented times, know that Acts understands how challenging the COVID-19 outbreak has made everyday life. We're working hard to provide peace of mind to our residents and their family members in an anxious situation, while also providing opportunities for engagement and communication with loved ones through digital tool sets. Life engagement within the community – in a safe manner – remains a priority. Staff is utilizing our in-house TV system, resident portal and digital signs to offer residents events and activities to stay engaged. And in keeping with what has always been exemplary within the Acts culture – especially in times of adversity – there is no shortage of examples of loving-kindness.
Family members should also know that all Acts communities are appropriately staffed by employees that are carefully screened, and all our services are being supported and provided, while modified as appropriate.
Stay 'In the Know'
Acts wants to keep you as informed on updates and procedures in regards to COVID-19 as much as possible. If you're a family member of a resident, fill out our Family Member Contact Information form.
Periodically, Acts will send out communication via email and/or U.S. mail to keep family members informed on the latest information.
A Letter from Our President
Click below to read a letter dated April 22 to family members from Acts President, Karen Christiansen.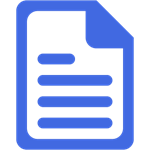 Previous Letter:
Visitor Restrictions
In these challenging times, Acts is taking heed of recommendations by the CDC, local public health authorities and civic directions regarding access by visitors to our campuses. We know this may regretfully result in inconveniences and hardships, but the health of our residents and staff members are of utmost priority.
As of Friday, March 20, all Acts communities are restricted to visitors. This includes Independent Living, OakBridge Terrace Assisted Living Residences and WillowBrooke Skilled Care Centers. 
We sincerely apologize for any hardship this may cause.
We encourage you to contact your loved ones via telephone or other electronic means, and community staff are available to assist you through contacting the Executive Director or Administrator. The Executive Director or Administrator can also be contacted for specific information regarding the health and well-being of your loved one.
Thank you for your understanding and support as we strive to ensure the safety of our residents and employees. With God's grace, we look forward to welcoming you back to our campuses in the near future.