Upcoming Events and News at Spring House Estates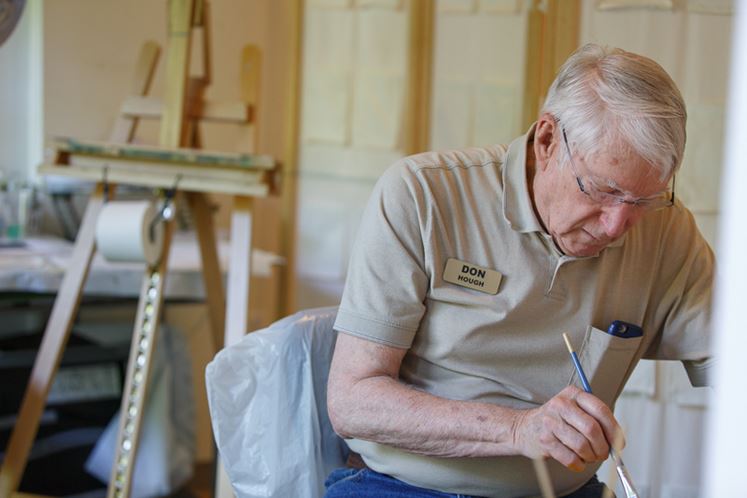 New Year, New You!
January is a time for new beginnings! Join us for a brunch with informative conversation on how Acts Life Care can help you achieve new goals in retirement.
At an Acts community, boredom is never an option! Included below is a sample of real events that residents of this community can experience but should not be considered an accurate schedule for the week.
Monday

 
Event
Location
 
iPad Class
Lobby Lounge
 
Wellness Talk
Heart Health
Lounge Lobby
 
SHE Chorus
Auditorium
 
Yesterday's Radio Programs
Lobby Lounge
Tuesday

 
Event
Location
 
Music Appreciation
Auditorium
 
Food Forum
Auditorium
 
Travelogue
C24
 
Card & Game Night
Auditorium & Cafe
Wednesday

 
Event
Location
 
Arts & Crafts
Aspen 116
 
Ping Pong
Auditorium
 
Knit Wits
Lobby
 
Slide Show
Auditorium
Thursday

 
Event
Location
 
Bible Study
Auditorium
 
Bus to Michner Museum
Lobby
 
Pianist Bob Harper
Lobby
 
Dog Sled Adventure
Auditorium
Friday

 
Event
Location
 

Bus to Swimming

Lobby
 
Time to Dance
Auditorium
 
Ludwig von Beethoven
Auditorium
 
Concert Forum
Auditorium
Saturday

 
Event
Location
 
Lansdale Community Concert
North Penn High School
 
Saturday Night at the Movies
Auditorium
 
 
 
 
 
 
Sunday

Time
Event
Location
9:45 a.m.
Choir Practice
Auditorium
10:45 a.m.
Worship Service
Auditorium
11:00 a.m.
Catholic Prayer Service
Lobby Lounge
12:30 p.m.
Bus to Walnut Street Theater
Lobby