Upcoming Events and News at Normandy Farms Estates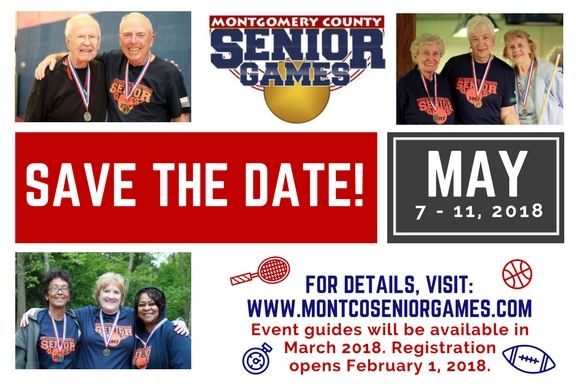 2018 Montgomery County Senior Games!
The 33rd Annual Montgomery County Senior Games will once again be held May 7 - 11. Normandy Farms Estates will host a luncheon and the Awards Ceremony! For details and registration information, visit www.montcoseniorgames.com.
At an Acts community, boredom is never an option! Included below is a sample of real events that residents of this community can experience but should not be considered an accurate schedule for the week.
Monday

 
Event
Location
 
Aqua Fit Class
Aquatics Center
 
Educational Lecture Series
Auditorium
 
Balance & Strength Exercise
Clubroom
 
Pianist Jeffrey Uhlig
Auditorium
Tuesday

 
Event
Location
 
Arthritis Pool Class
Aquatics Center
 
NFE Walking Club
Clubroom
 
Circuit Training Exercise Class
Clubroom
 
Bridge
Library
Wednesday

 
Event
Location
 
Catholic Mass
Auditorium
 
NFE book Club
D107
 
Questers Group
Library
 
"Poldark"
Auditorium
Thursday

 
Event
Location
 
Bible Study
Chapel
 
Yoga Pilates Fusion
Exercise Class
Clubroom
 
Let's Talk Meeting
Auditorium
 
Fred Miller Lecture in Song
Auditorium
Friday

 
Event
Location
 
Aqua Fit Class
Aquatics Center
 
Bus to Plymouth Meeting Mall
Lobby
 
Mah Jong
Library
 
Friday Night Movie
Auditorium
Saturday

 
Event
Location
 
Arthritis Pool Class
Aquatics Center
 
Intro to Tai Chi
Clubroom
 
Bingo
Library
 
Saturday Night Movie
Auditorium
Sunday

 
Event
Location
 
Catholic Communion
Auditorium
 
Worship Service
Auditorium
 
Philadelphia Freedom Choir
Auditorium