Get a free information kit complete with pricing for Bayleigh Chase by filling out this form!
Options to fit your needs
At Bayleigh Chase, we don't think retirement community pricing needs to be complicated. While there are many different factors that go into a decision like this – including amenities, healthcare, and community reputation — we also understand that pricing plays a vital role. This is why we decided to make pricing information for our Easton, Maryland retirement community accessible and easy to understand.
With all this in mind, we have simplified your pricing options, making it easy to choose what makes the most sense for your situation. And your retirement community entrance fee may even be tax deductible (we recommend discussing your options with a financial planning professional).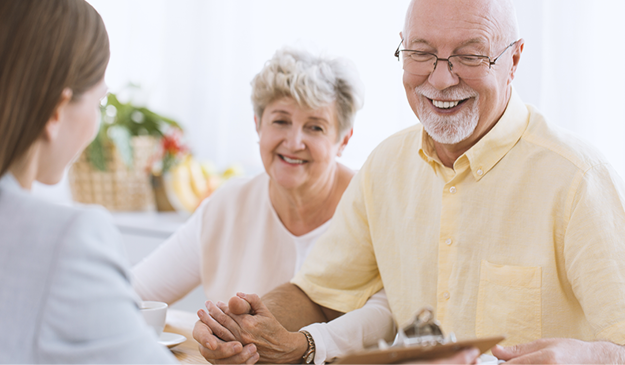 We Offer a Choice of Residence and Care Agreement Entry-Fee Options:
90% Refundable
50% Refundable
50-Month Amortizing
Please talk with a Life Care Consultant to determine which Bayleigh Chase pricing option is best for you and to determine which of the 30+ floor plans you will enjoy most.