Selling Your Home Doesn't Have to be Difficult
The stress and hassle of selling a home is one of the top reasons people choose not to move into a retirement community sooner. But, it doesn't have to be difficult!
Acts Retirement-Life Communities partners with a trusted relocation management company, Moving Station, to take the difficulty and headaches out of selling your home.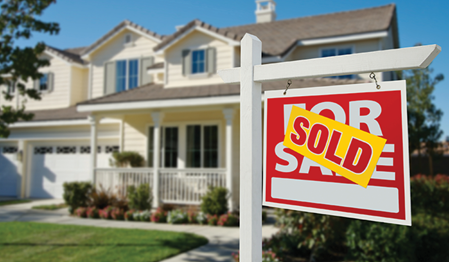 Why are more and more Acts residents choosing Moving Station's Quick Buy program to sell their house?
With Moving Station's Quick Buy program, you'll avoid:
Uncertainty. Finding a Realtor, the length of time the house will remain on the market, whether or not the house will sell, the possibility that the buyer will not be approved for a mortgage or may choose to cancel the contract.
Hassle. Staging the house for sale, keeping the property tidy and clutter-free for showings while trying to downsize and prepare for the move, leaving for showings at a moment's notice.
Expense. The costs to maintain the house during the sales process (including taxes, insurance, and utilities), any cosmetic updates required to improve the appearance and saleability of the house, Realtor sales commission, and concessions requested by the buyer.
Time Delay. With Quick Buy, you sell your house on your timetable, not the buyer's. When moving to a retirement community, selling your house on your schedule is important.
Family Inconvenience. The traditional sales process often involves family members (with busy lives) to assist at some point in the sale of your house.
Stress. All of the above factors add to the stress of moving. The Quick Buy program eliminates that stress!
To find out more about the Quick Buy program, please contact your Acts Life Care Consultant. A no-obligation consultation with a Moving Station representative can be arranged to discuss your situation and answer any questions you may have. You can also view our infographic of a typical Quick Buy program timeline.