AGRI Leadership
Jefferson D. Kaighn
Senior Vice President, Legislative Affairs and Organizational Development
Jeff Kaighn has over 25 years of executive management experience in a retirement and healthcare organizations, and is a licensed nursing home administrator. Jeff has been with Acts since 1994, having most recently served as Vice President – Pennsylvania Region, and previously as Administrator of Health Services and Executive Director at various Acts communities. He is a member of LeadingAge, the LeadingAge Education Committee, and the various state affiliates in which Acts operates. Jeff is a member of the International Association of Homes & Services for the Aged (IAHSA) Global Ageing Task Force, and co-author of The PIT Crew: A Story of Performance Improvement (Tate Publishing). Jeff holds a Bachelor of Arts degree from Bucknell University and a Master of Business Administration degree from Eastern University.
 William E. Tamulonis
Managing Director, Acts Gerontological Research Institute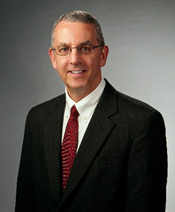 Bill Tamulonis has over 30-years' experience designing and managing creative approaches to research, and turning research insights into effective strategies and tactics.
Bill began his work in seniors housing in 1999, and joined Acts in 2014. He has worked in a variety of other industries, including consulting, financial services, and public utilities. Over his career, Bill has taught Marketing and Market Research at the Undergraduate and Adult Continuing Education levels.
Bill holds a Bachelor's Degree in Marketing and Management from the University of Pennsylvania's Wharton School, and an MBA from Loyola University in Maryland.